Born in Lugano, to a Swiss mother and Italian father, Roberto Ruspoli grew up in Rome. At the age of just eighteen he left Italy to study at the School of Visual Arts in New York. Ruspoli had been fascinated by drawing and painting since a young age: "For as long as I can remember, I've always drawn. When I would cry as a young child, my mother would give me paper and pencils to draw with, it was the only thing that would calm me down". In New York, Ruspoli began to show his work for the first time, meeting some of the most influential figures in the New York art world in the 1990s. He cites in particular the influence of his teacher, Michael Goldberg, one of the US's most well known abstract expressionists, along with Jackson Pollock and William de Kooning.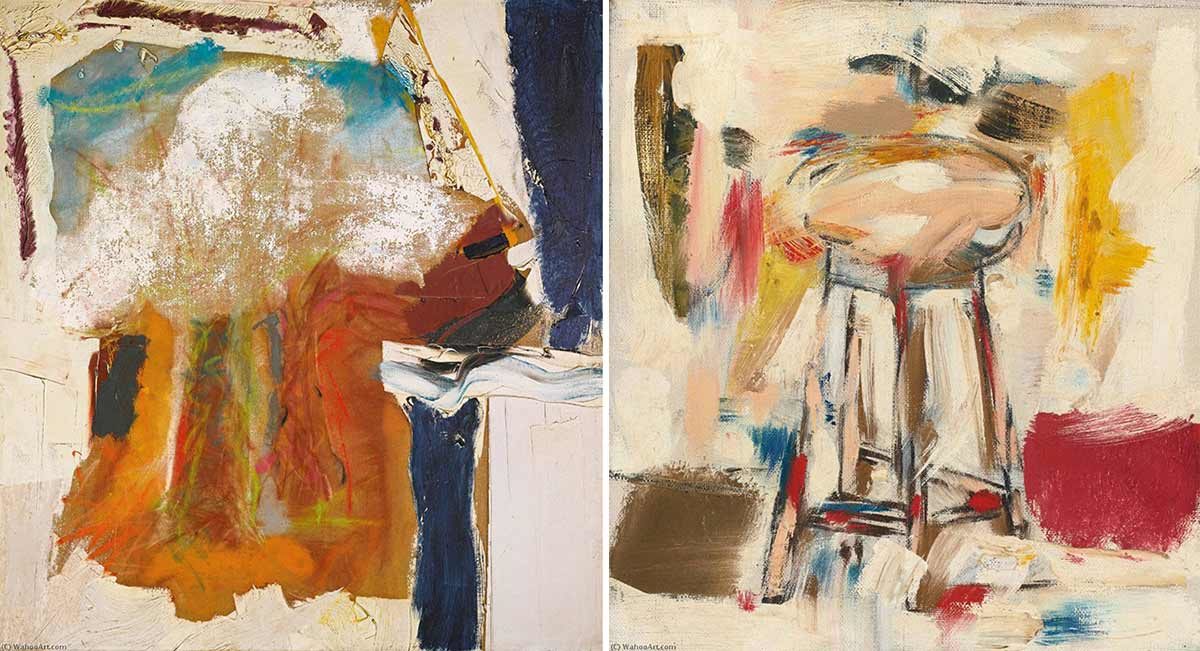 After five years in New York, Roberto Ruspoli returned to Europe, first to London, then to Paris where he has decided to base himself. His first solo show in a galerie in Saint-Germain-des-Prés was a success: « My artistic language is very French, culturally I feel very close to France » he explains. 
Amongst his influences, he mentions the choreographer Pina Baush : « In 1999, I performed in « O Dido » in Rome, which marked me profoundly. There is a real link between dance and drawing. Once you begin to draw, you create a continuous unbroken line across a very large surface, in a similar way to how a dancer will interact with and occupy the surrounding space. When you draw, you are always aware of the space you have. For me, it is almost meditative, you have to stop thinking and learn to let yourself go, otherwise you loose the magic. I love the spontaneity".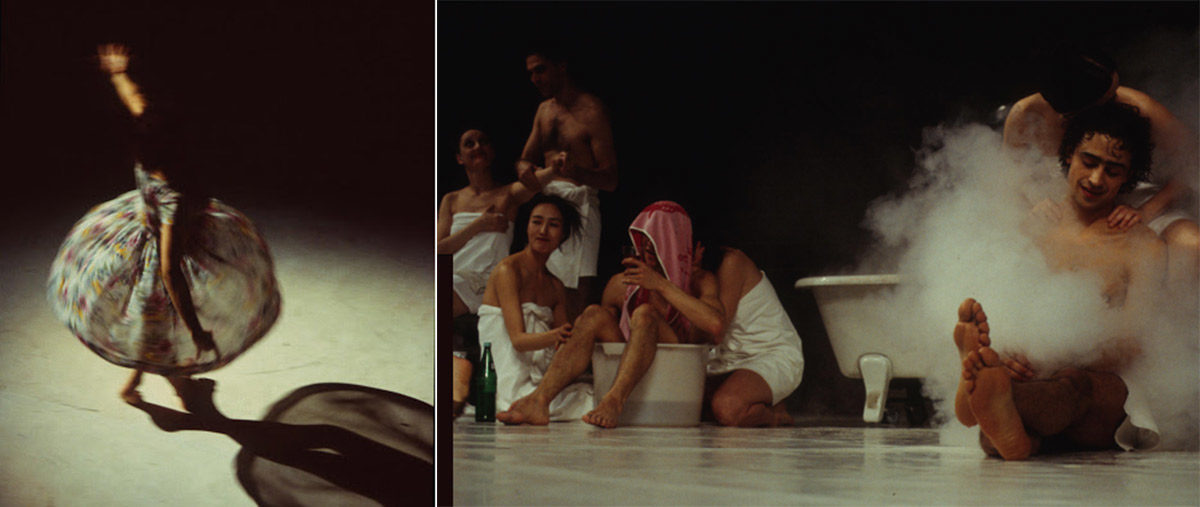 Roberto Ruspoli is inspired by Cocteau, as well as by Picasso and Rothko for his use of colour and abstraction. His aesthetic, with its figures drawn in profile, is undoubtedly influenced by his childhood in Rome and his studies in Classics. The mural format was widely used in both Pompeii and Herculanum. It takes a certain nerve to paint directly on walls. "I like living with painting around me. When you work directly on the walls", says Ruspoli, "there is no room for error. This kind of painting gives me adrenaline, it is a completely different sensation."
It is in his atelier, in the heart of Paris' fourteenth arrondissement, that Ruspoli prepares his projects, and where he has recently begun painting on canvases and using more complex pigments.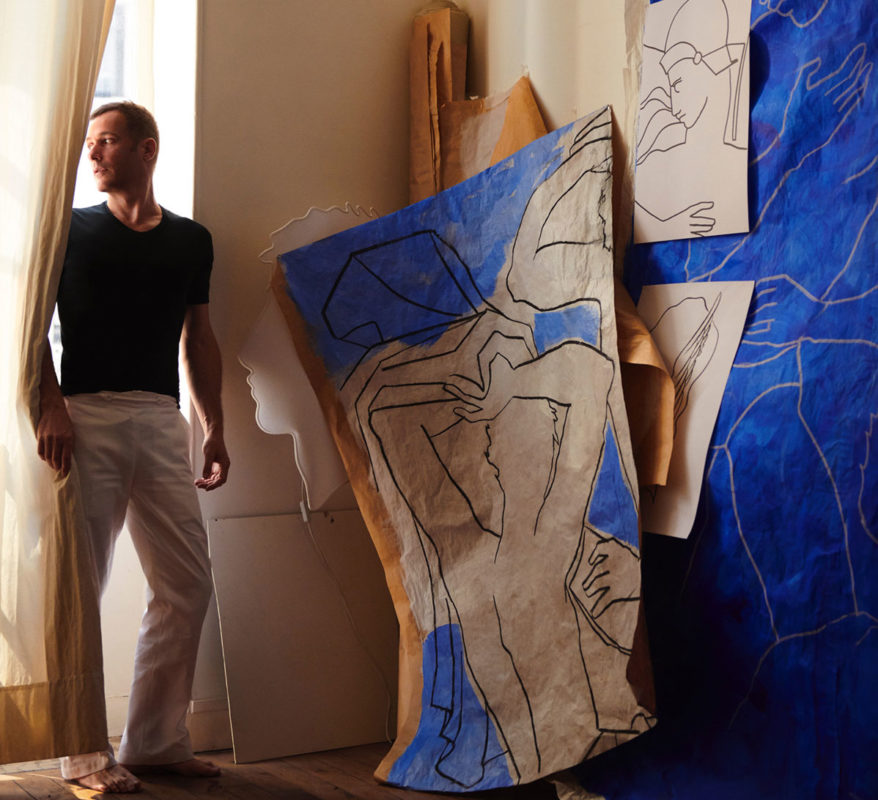 In 2018, interior designer Fabrizio Casiraghi commissioned Roberto Ruspoli for his first public project : "Bibliothèque bohème" for AD Intérieurs, and for which Ruspoli drew a gigantic fresco covering the entire ceiling.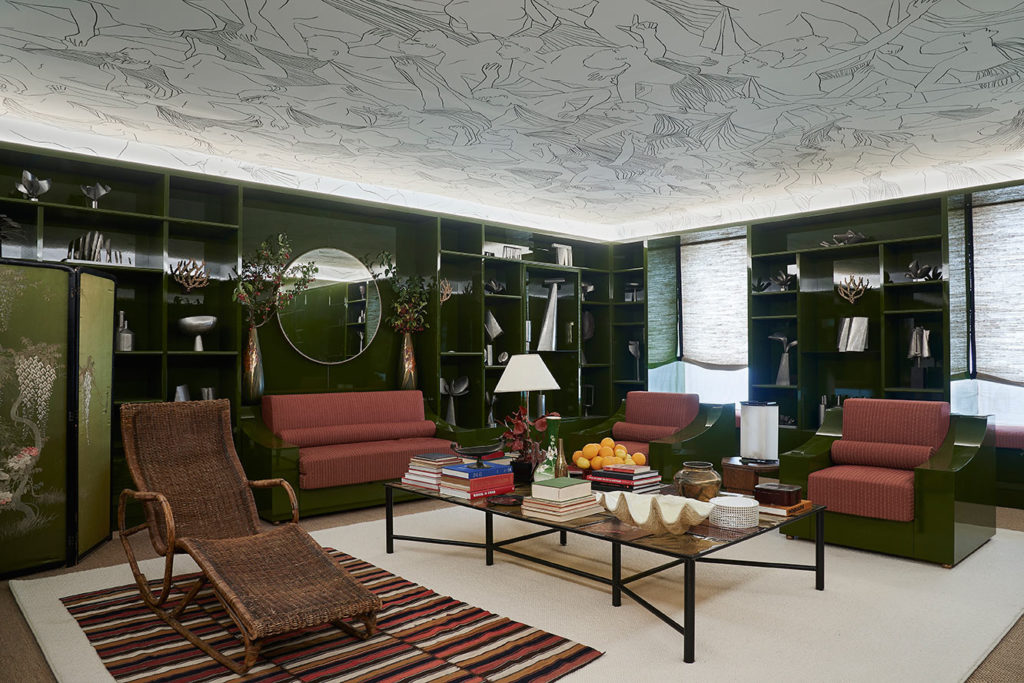 Fabrizio Casiraghi has since called on Roberto Ruspoli for several residential projects, and recently for the frescos that feature in the newly redesigned Paris restaurant Drouant: « I really appreciated working in such a prestigious space. My inspiration came from In The Shadow of Young Girls in Flower by Marcel Proust. I chose to work in blue, with the idea of combining lines and marks".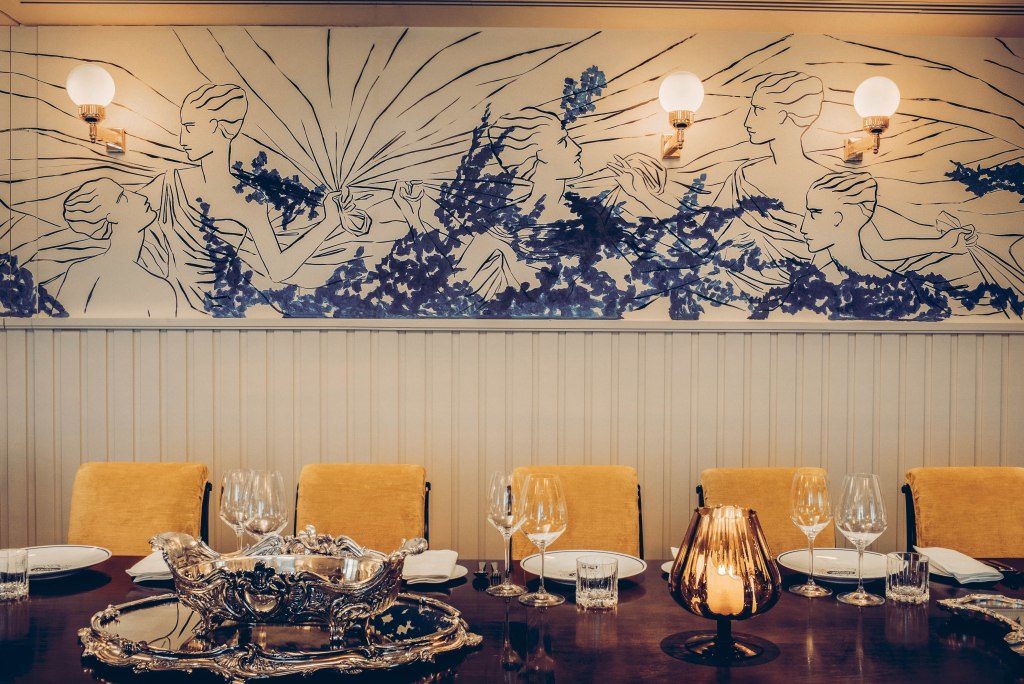 SHOP THE LOOK