At the moment, almost all of Europe is in lockdown. We interviewed four of our lighting manufacturers, who are continuing their activity despite the crisis: Entrelacs, Atelier Areti, Magic Circus Editions and Pedret.
Work in the health and food sectors is vital ; making lights is not. However, maintaining productivity whilst implementing all possible protection measures is very important too – jobs depend on it.
Each of the four companies which contributed to this article manufacture their lights in a different country in Europe (Entrelacs in France, Atelier Areti in Germany, Magic Circus Editions in Portugal and Pedret in Spain). Whilst we were expecting to see differences in approach, our discussions brought to light resounding similarities.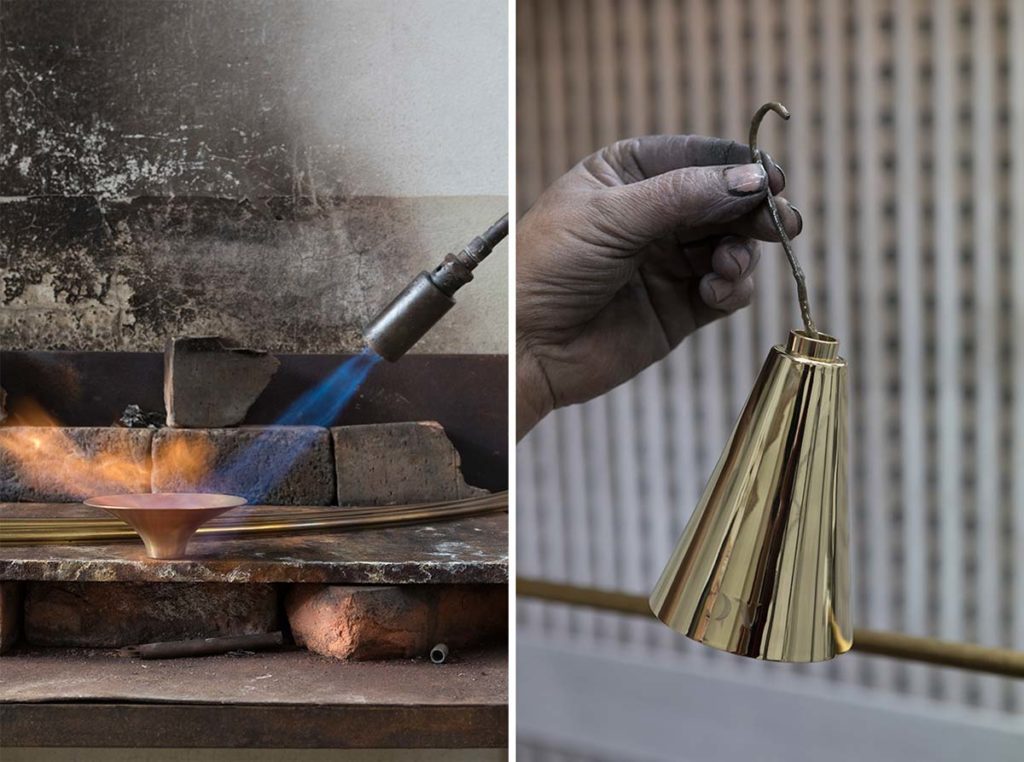 Can you describe the situation in your country at the moment ?
ENTRELACS (Paul Macheret) : "The trend is positive in France, in as far as less people are being admitted to hospital every day, but French hospitals remain severely stretched and the country is in quarantine until 11th May. Since 17th March, only companies deemed of vital importance, or those able to respect the new sanitary guidelines are able to continue their work."
PEDRET (Pedro Pedret) "The Spanish government declared a state of emergency on 16th March. Considering the situation in Italy, this came too late, and measures to contain the virus were principally directed towards Madrid. In an attempt to control the situation, the government ordered an obligatory two week long paid holiday, up until Easter Monday. However this period cannot be considered as a holiday ! They don't understand that. Now the situation is exactly the same as at the beginning of the crisis. We are all confined to our homes. People who work in the health, food, or industry are allowed back to work. Any work that can be done from home must be done at home."
ATELIER ARETI (Lucy Hales) "Germany is in quarantine too, with all schools and most large stores closed. Smaller shops are allowed to remain open. As many people as possible have to work from home. For those who do go out to work, a minimum 2 metre distance must be respected and companies must provide hand sanitizer."
MAGIC CIRCUS (Marie-Lise Féry) "Portugal (and more precisely the north of the country) hasn't been hit as hard as other European countries (Spain, Italy, Germany and of course, France… )"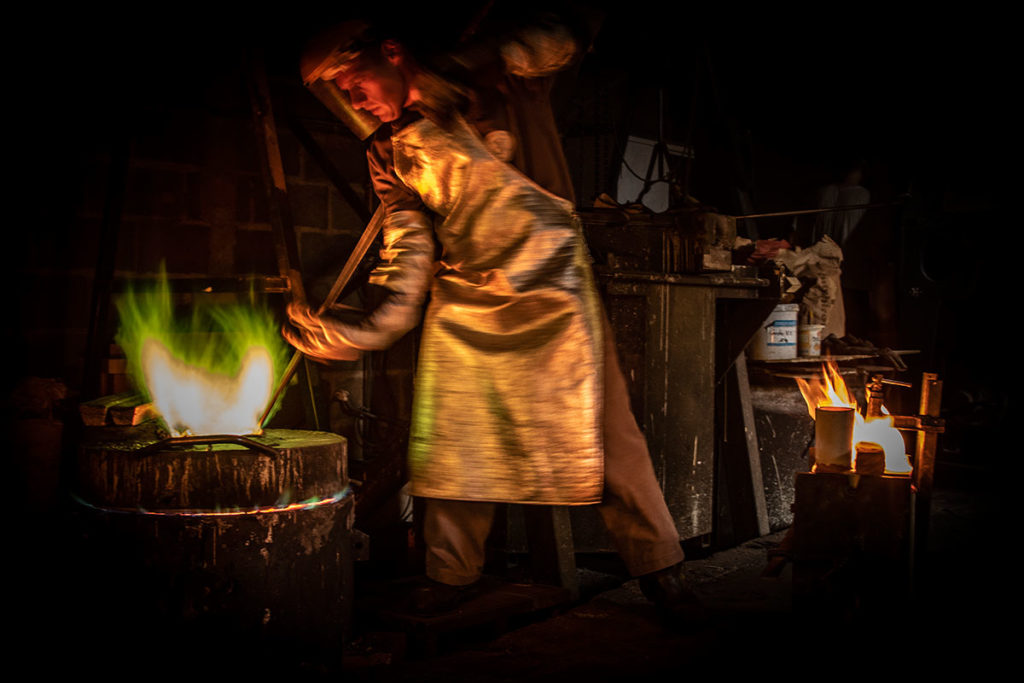 How did you re-organise in order to continue production despite the lockdown ?
ENTRELACS "Thankfully we haven't had any of our employees, or anyone in their families, falling ill. Our foundry is big, but there still isn't enough space for us to respect the necessary distances. So we chose to remain open, with 25% of the manufacturing team (who work on a volontary basis). It is important for us to be able to continue delivering orders to our customers, even if it is more difficult to respect our deadlines at the moment. We now have 5 people working, and every two weeks the team changes, so that we share the work. We keep in touch with our employees who have stopped working temporarily, with telephone calls, and we send a weekly email to everyone in the company to keep them updated as to what is going on in the workshop." 
ATELIER ARETI "We work with three manufacturers in all, but there is one in particular who makes almost all of our pieces. In their workshop, which is big (4000m2), there are 8 employees, so it is easy to respect minimum distances ! What's more, it is a family-run company, and 4 of the 8 people are members of the same family, and live together. The other 4 employees each have their own workstation and their own separate tools."
PEDRET "At Pedret we were able to continue despite the obligatory two week holiday, as we are a family-run company. With my two brothers, we continued manufacturing alone, without our employees, during this period. We apply all the rules (frequent handwashing, keeping a minimum distance, no more coffee breaks). Work such as marketing, customer service and accounting is all done at home."
MAGIC CIRCUS EDITIONS "Apart from our glass pieces and certain pieces in laquered brass such as the Pop-Up collection (which is made in France), all our lights are made in a family-run workshop in the north of Portugal, a region which has been relatively spared. The workshop is fully operational. We have a large stock of glass pieces, which certainly helps at the moment. And we can stock orders at the workshop, for anyone who prefers to wait and receive their order when the quarantine period is over."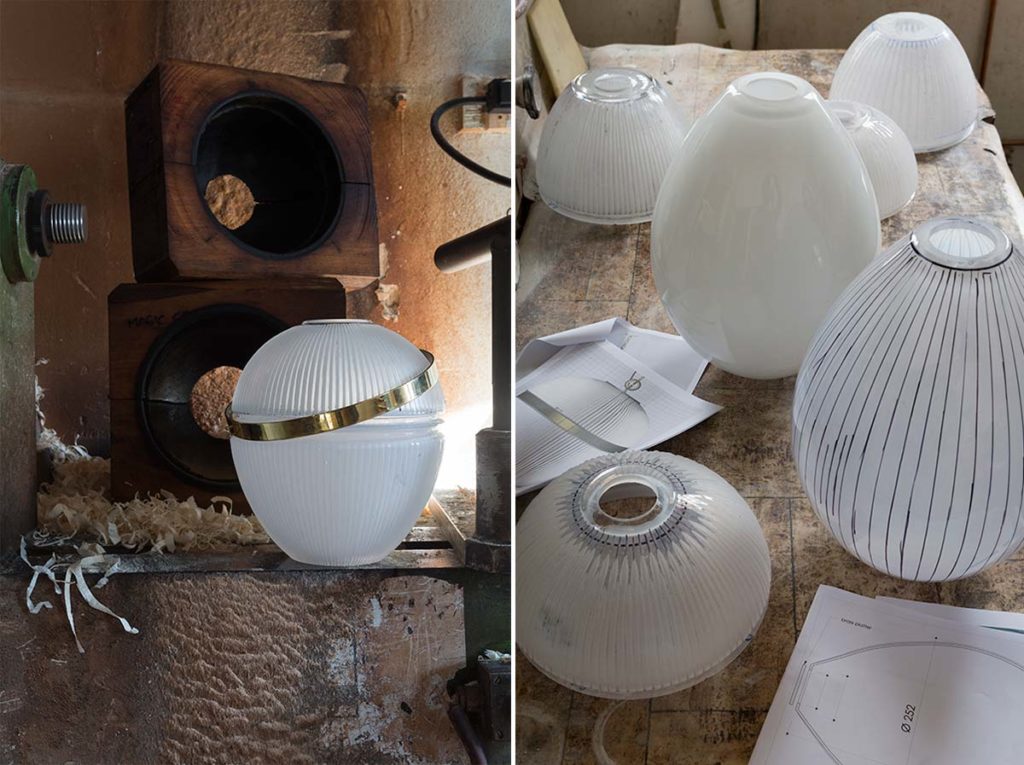 What precautions have been taken ? Do you dispose of all the necessary equipment (masks etc.) ?
ATELIER ARETI "Most of the measures requested by the German government were already in place in our workshop. Working with brass requires a spotlessly clean environment, otherwise the pieces risk being scratched. Germany isn't encouraging the use of face masks at the moment."
PEDRET "We try to always wear a mask, but it is not easy to buy them at the moment. Luckily we had some in our workshop from before the crisis. We disinfect them and use them again."
ENTRELACS "Before the coronavirus, we were already using ffp2 masks and gloves on a daily basis to protect ourselves from dust from our bronze work. No change for us… Except that we found that we could no longer order our masks. So we starting using the masks used in the foundry. The look scary, like gas masks, but safety first !
We've stopped our meetings, each person has their own separate work station and only one person is allowed into the changing room at a time. We've distributed individual bottles of hand sanitizer to all our employees. They can keep it in their car, use it before they arrive at the workshop and before returning home. We try to do everything we can so that our employees feel that we are supporting them, we owe it to them !"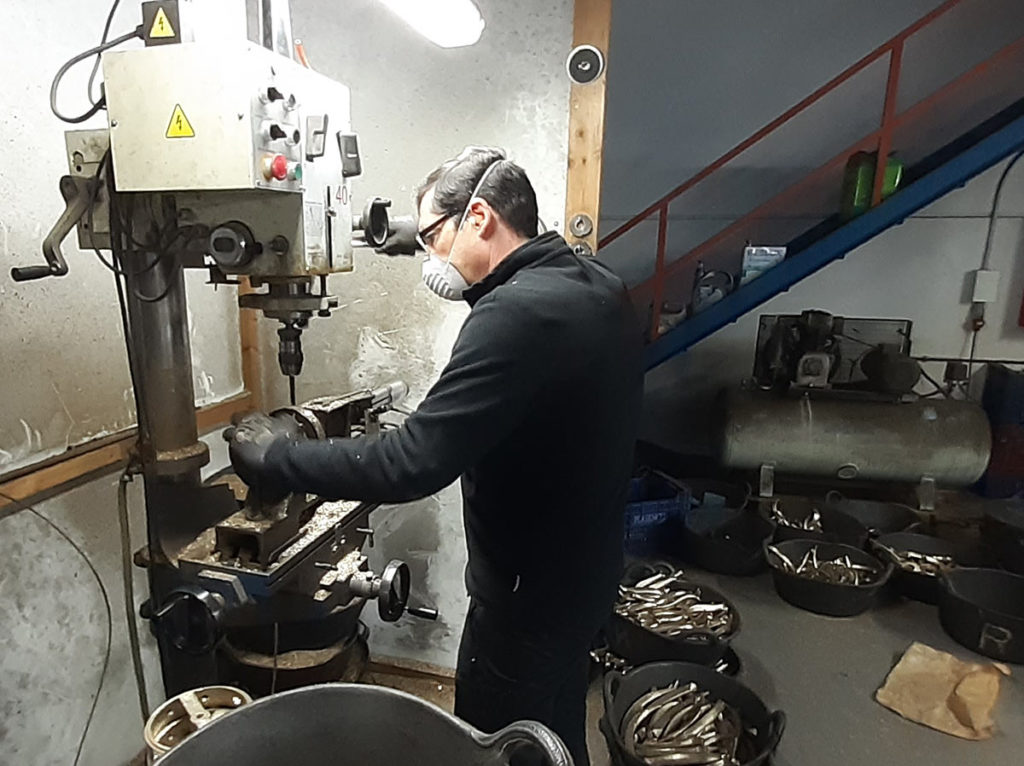 What is the impact of the crisis (lead times / components harder to source) ?
PEDRET "We work mainly with local suppliers and are buying more components than usual to avoid any problems. At the moment we have some delays with our production, but it is limited to 1 to 2 weeks. Our biggest problem is when our customers close or stop their orders."
ATELIER ARETI "Our main manufacturer makes all the pieces necessary for the production of our lights, even the smallest components, themselves. The raw materials are sourced locally, there haven't been any problems. Our other two manufacturers sometimes purchase pieces, but luckily they had a very good level of stock before the outbreak of the crisis. Our main problem is making sure that we can provide our manufacturers with enough orders to enable them to maintain their activity."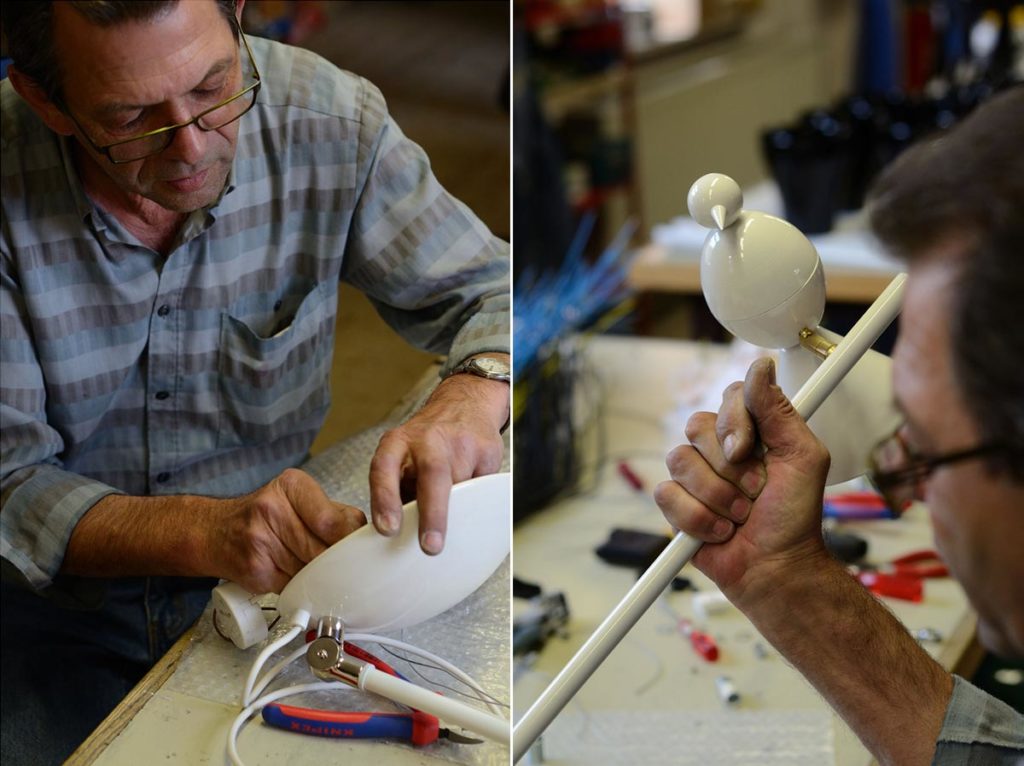 Do you have any other points (ideas / anecdotes / concerns ) which you would like to share ?
PEDRET "We work with customers all over the world. It is the first time in my life (and I am getting old !) that I've ever seen this sort of situation."
ENTRELACS "We had placed an order for electrical cable with a company in Taiwan and we asked them if they would be able to send us some masks. They sent us 300, completely free of charge ! They are more than just suppliers to us, they are real partners. We kept 100 masks for the workshop and gave the other 200 to a psychiatric hospital in Le Mans, which needed them urgently."