Since being founded in 2008 by sisters Guillane and Gwendolyn Kerschbaumer, Atelier Areti has made a name for itself with its sculptural collections of lighting and furniture.
The Franco-Austrian Kerschbaumer sisters grew up in a very creative environment, surrounded by African art and primitive Tyrolien furniture.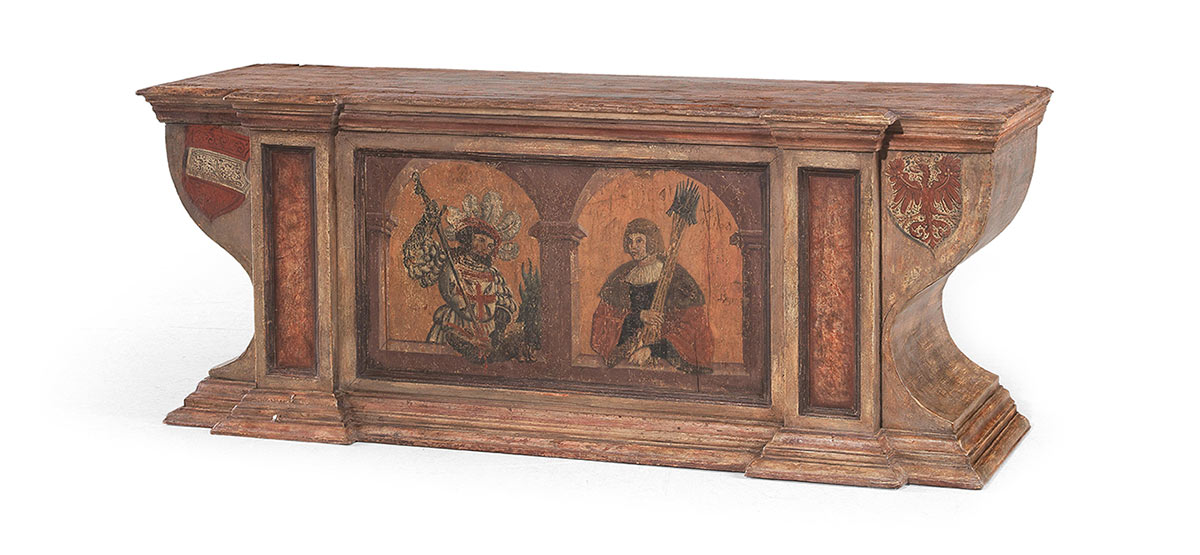 Both sisters opted for studies in art and architecture, where they learned the importance of line and form. Guillane studied History of Art and Archeology at the Sorbonne in Paris, then product design at Central St Martins in London, before working for an interior design studio in London. Gwendolyn studied visual arts at US university Duke, where she specialized in abstract sculpture, then undertook a masters in architecture at Harvard and a further masters degree in advanced architectural studies at ETH Zurich. She then worked with architecture firms in Rotterdam, Berlin and Amsterdam.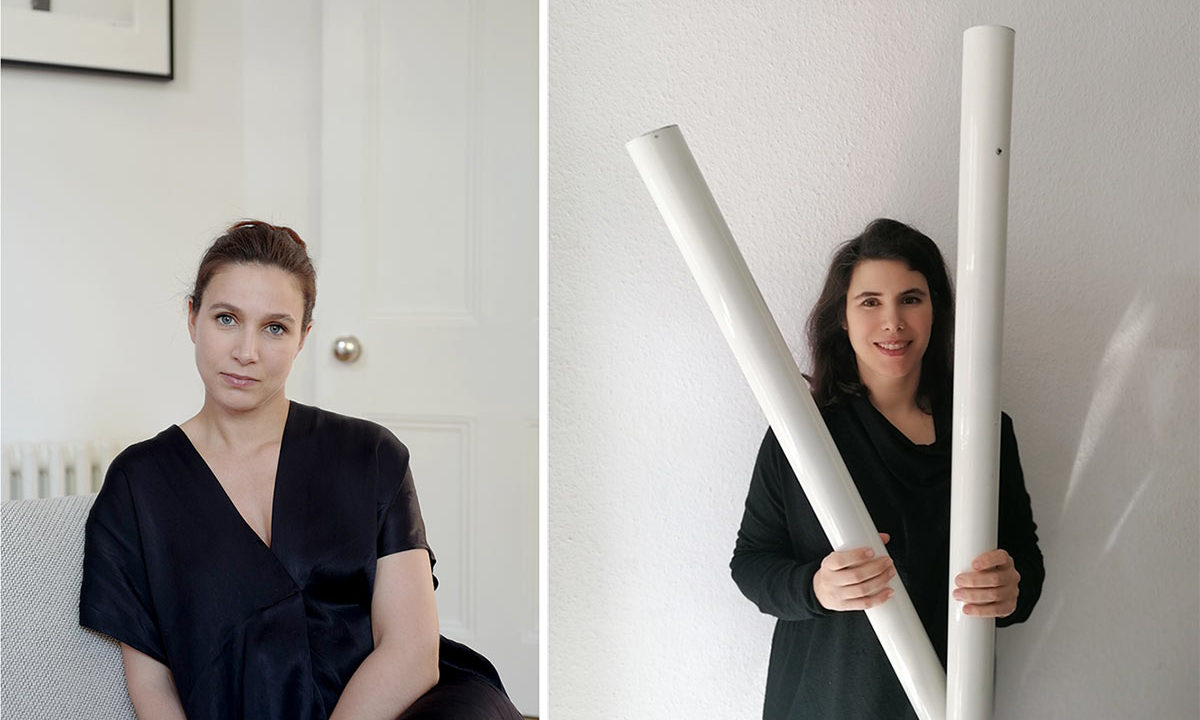 When it came to setting up on their own, the two sisters naturally looked to work together. Although the first few years where slightly complicated from the logistic point of view, as each lived in a different part of Europe, they soon began to make a name for themselves in the world of design. A name which is a synonym of excellence ("Areti" in Greek). 
Guillane et Gwendolyn chose right from the beginning to specialist in high quality, made to order pieces. "Industrial production isn't for us" explains Gwendolyn, "we came into design to be creative and free, not to have constraints imposed upon us by large-scale industrial production".
All manufacturing takes place in Europe – Atelier Areti work with two different manufacturers in Germany – who combine traditional techniques with new technology. Atelier Areti pride themselves on using only sustainable, locally sourced material; marble from Italy and Greece, oak from Central Europe…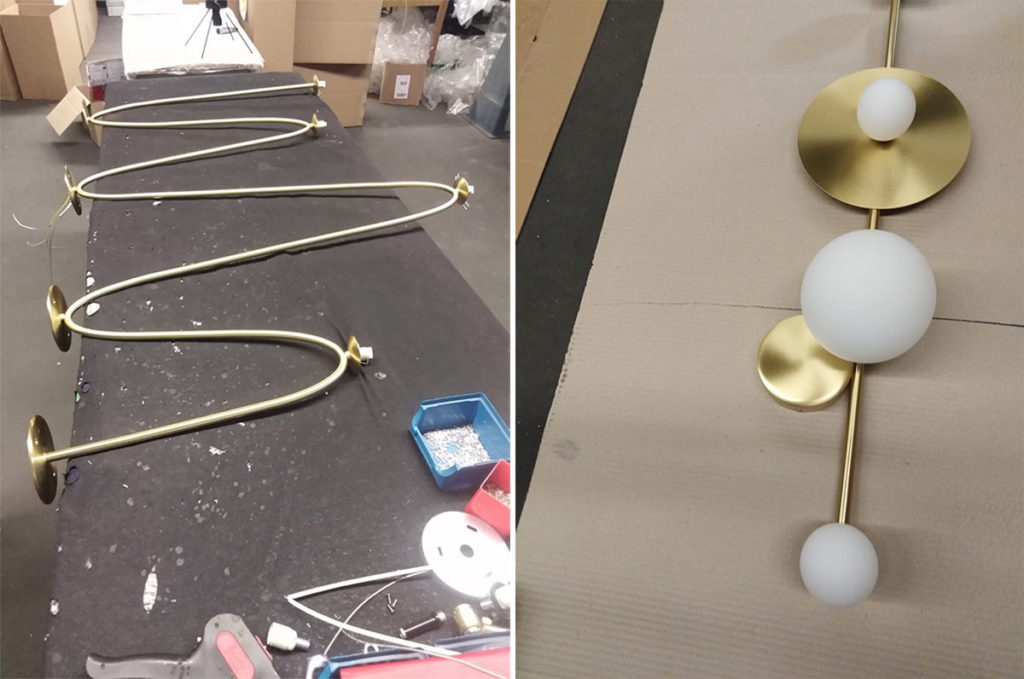 A little more than a decade after the company was first created, it now consists of a pan-European team of twelve – based in Italy, the U.K and Germany. Although it could be considered daring to pilot a team that is so spread out, the mix has definitely taken, with a growing number of interior designers specifying Atelier Areti's sculptural lighting for their projects worldwide.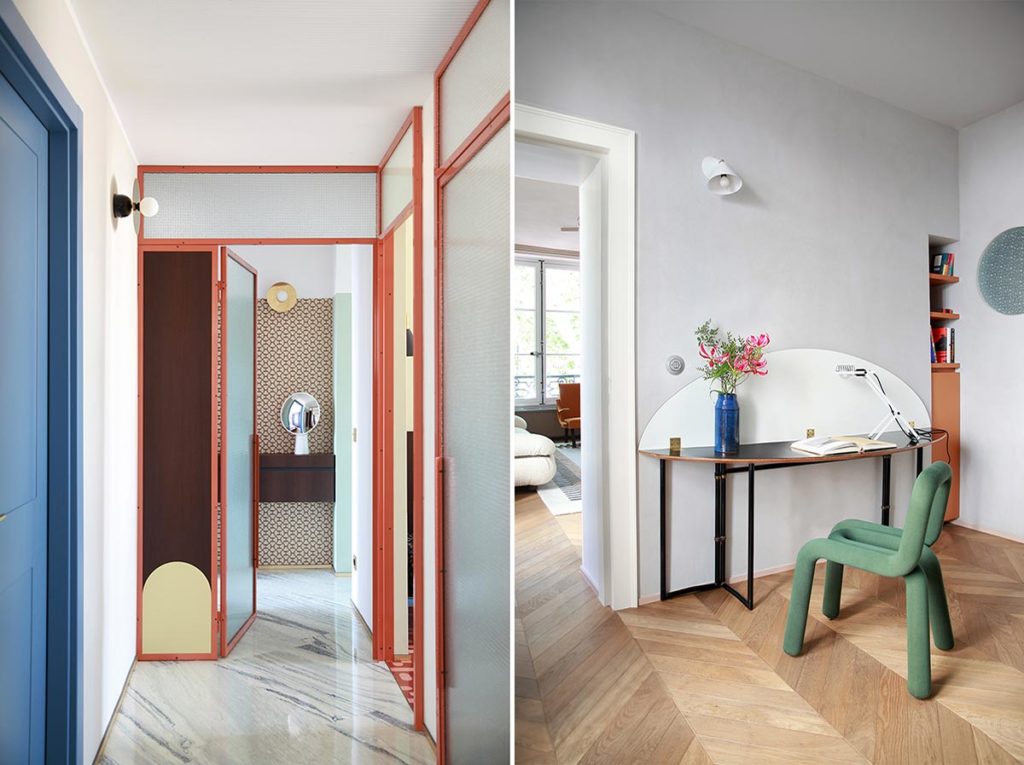 When designing, the sisters look above all for a certain purity of form, combined with a sense of balance : "our furniture is quite solid, whereas our lighting is sometimes delicate, sometimes more imposing. We don't like the idea of a homogenous, static interior – what we want is for an interior to reflect a certain diversity, for it to live. What we try to do is to provoke emotion."
"When we make a light or a piece of furniture, we don't consider it in isolation, but think about how it will relate to and define the space surrounding it, how it will provide a sense of rhythm, a sense of life. We came into lighting by accident really, but we quickly felt at home with the sculptural aspect, which immediately struck a chord with us."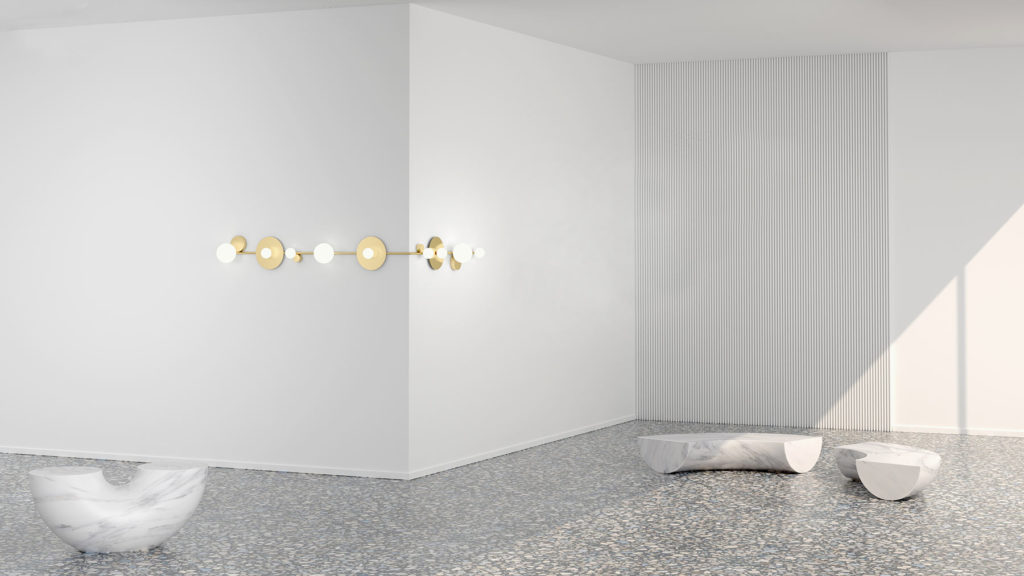 Much of Atelier Areti's work plays on geometrical forms. One of the most popular pieces, the Disc and Sphere wall light, consists of a glass sphere resting on a circular piece of polished brass. An asymmetrical version was then created, and a new series – Disc and Sphere in evolution – is coming this year. A big event had been planned for Milan in April, along with a second installation in partnership with Elisa Ossino. These will be coming now in 2021.
SHOP THE LOOK