A CERTAIN QUALITY
Made to the highest standards, our pieces are designed to last. They are authentic in the true sense of the term: made in noble materials (brass, bronze, solid wood…) and made in a way that conciles craft and technology. We are proud to be working with manufacturers that are committed to supporting the continuation of craftsmanship traditions.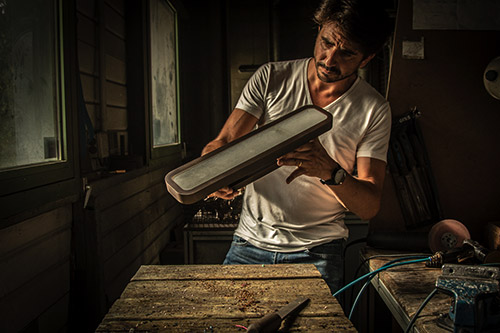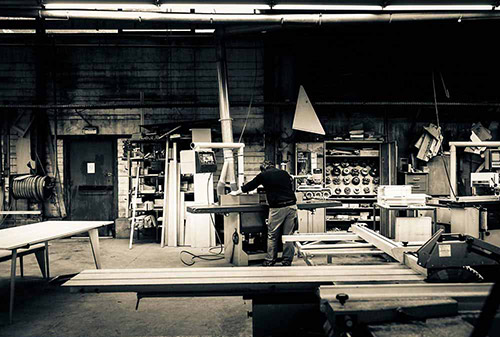 MADE IN EUROPE
We source pieces manufactured in Europe, close to home, as a priority. This enables us to visit our manufacturers' production facilities and guarantee the quality of our pieces. We are committed to supporting the European manufacturing tradition and limiting unnecessary air transport
SUSTAINABILITY
We take climate change seriously and consider the environmental impact of each of our actions. We recycle and reuse whenever possible. We only purchase biodegradable and recyclable forms of packaging.
We are currently working to raise awareness amongst our manufacturers on these issues and to request that all pieces delivered to us are also packed using biodegradable packaging.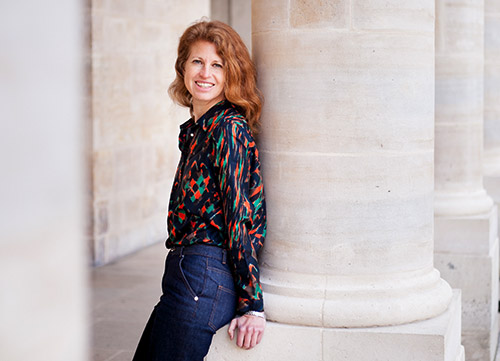 CUSTOMER SERVICE
We set the highest score on offering the best customer service imaginable. We are always happy to advise and assist if you would like help in choosing a particular piece. We answer all enquiries quickly and will be at your side throughout the order and delivery process.
"I worked as an interior designer in Paris for seven years (2006-13) before founding the store. As an interior designer, I loved to source extra-special pieces for clients, and found that many of these just weren't available to those without a designer.
I believe that you can transform a room with one single well-chosen piece, be it a wall light or a Whisper Box. Each and every piece in the store is hand-picked with this in mind.
I'm obsessive about quality and value for money - each piece included in my selection is well made in honest materials and will last and last, only improving with time.
The store is neither a gallery nor a platform. I care about the idea of inclusive luxury : here you will find pieces for all budgets, from a limited edition engraving priced at 35€ to a show-stopping pendant light. 
We carry stock of a selection of pieces in order to be able to ship them to you as fast as possible. Customer service is our utmost priority and I'm always on hand to advise and assist ! 
I come from a very European background - I was born in Italy, grew up in the UK and now live in France - and I'm committed to supporting European industry and craftsmanship. We have a strong manufacturing tradition here, which mustn't be allowed to disappear. I'm convinced that manufacturing further afield has inevitable repercussions on quality, and a very negative impact on our environment. 
I know that we alone can't save the planet but I am convinced that we can, in our small way, work to minimise environmental harm, by putting together a selection of pieces that will last and that you'll want to keep forever, by choosing to work with manufacturers that are based in Europe, by recycling and reusing packaging and by limiting our use of plastics.
I hope you will appreciate my approach and love the pieces as much as I do !"