SAVIN COUELLE, AN ARCHITECT IN OSMOSIS WITH NATURE
Following in the footsteps of his illustrious father, the architect Jacques Couelle, Savin Couelle cultivated from the 1960s the same harmonious relationship with nature, the same organic approach.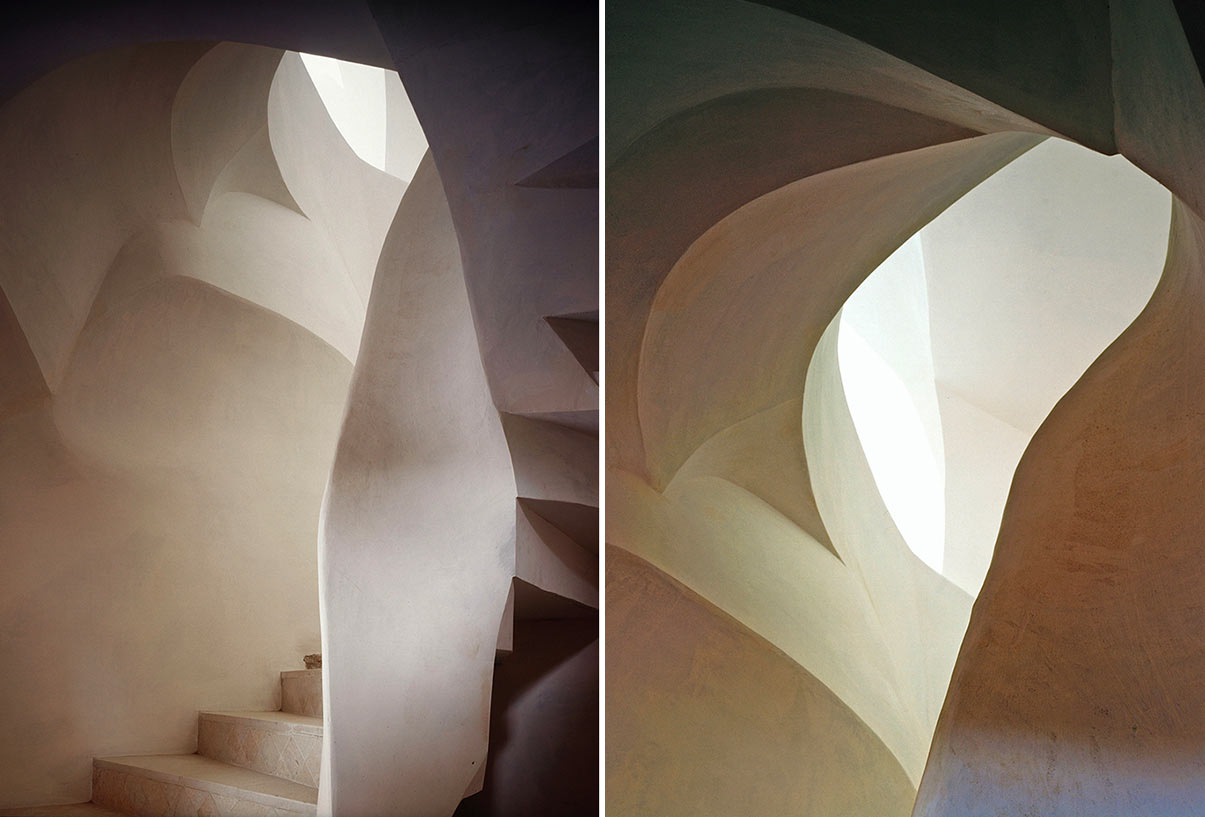 If Savin Couelle was born in France, in Aix-en-Provence, it was in Italy that he decided to spend his life, and more precisely in Sardinia, an island he fell in love with. After studying architecture at the Ecole des Beaux Arts in Paris, Savin Couelle moved to Madrid where he assisted the decorator Georges Wakhévitch on numerous shoots. He worked for seven years as a decorator for the cinema until his father, the architect Jacques Couelle, called on him in the early 1960s to help build the Cala di Volpe hotel on the Costa Smeralda.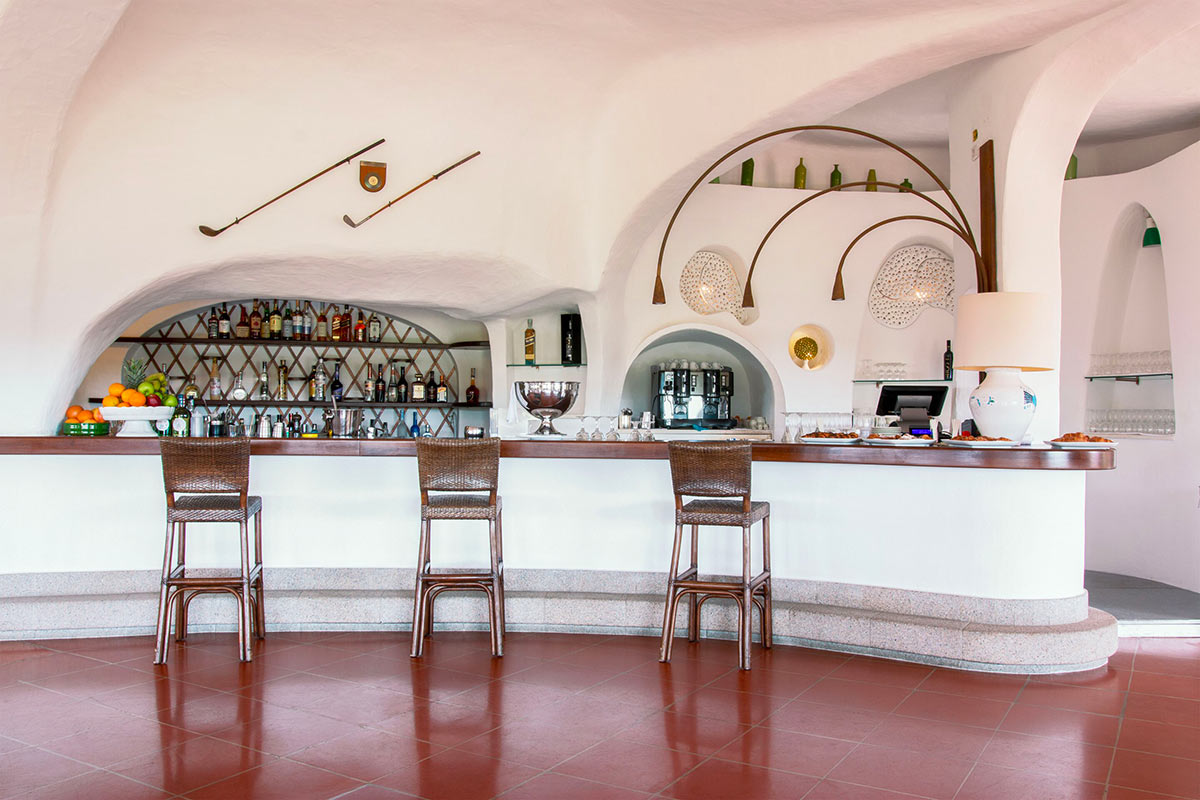 This project made him decide to settle in Porto Cervo and marked the beginning of a long collaboration between the two men who were to design a multitude of villas along the Sardinian coast designed to blend perfectly into the environment, according to the principles of organic architecture.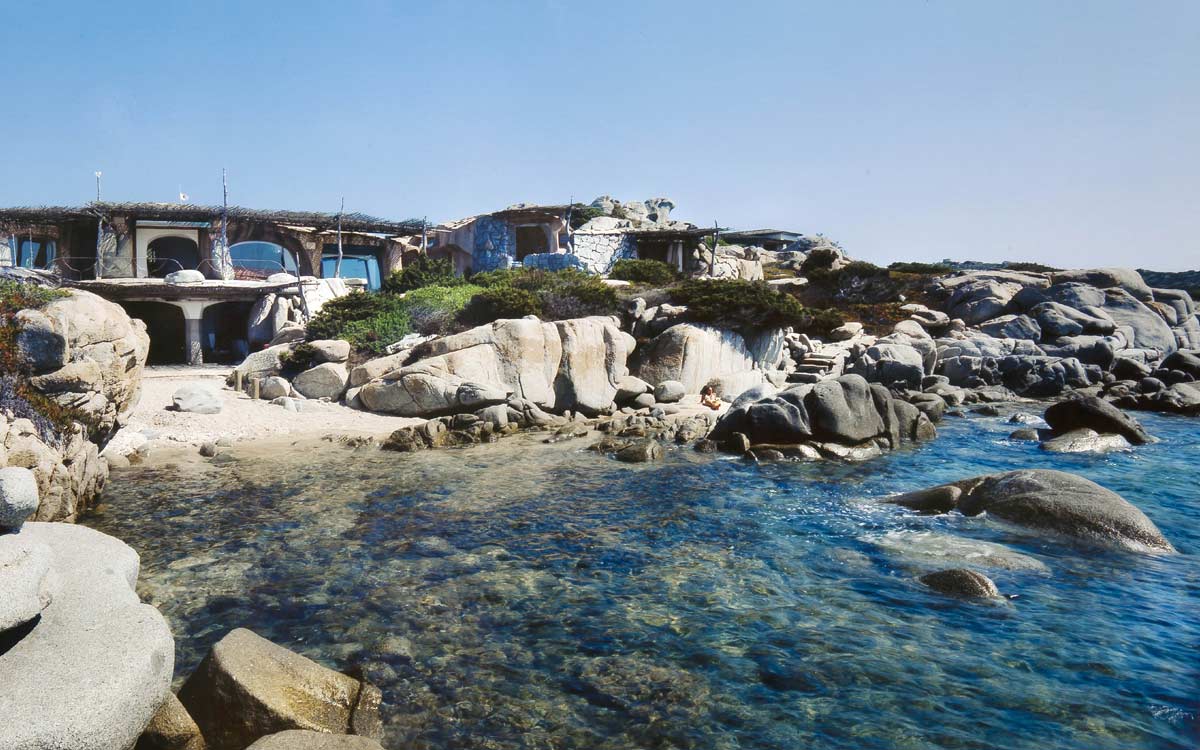 Over the years, Savin Couelle assembled a team of handpicked craftsmen whom he trained himself, and who unfailingly accompanied him on each project.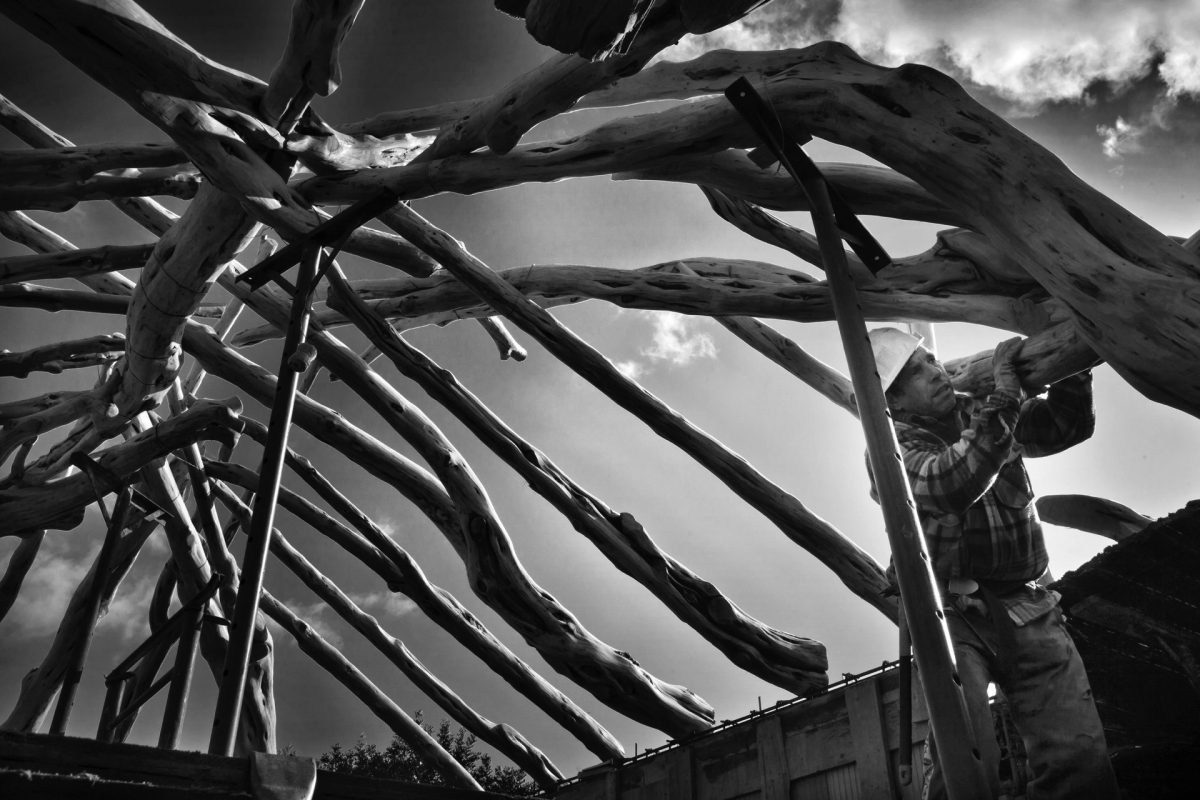 Far from seeking to domesticate nature, Couelle preferred to follow its contours. For this, he favoured above all natural and local materials such as stone or wood, and eliminated lines and angles in favour of curves.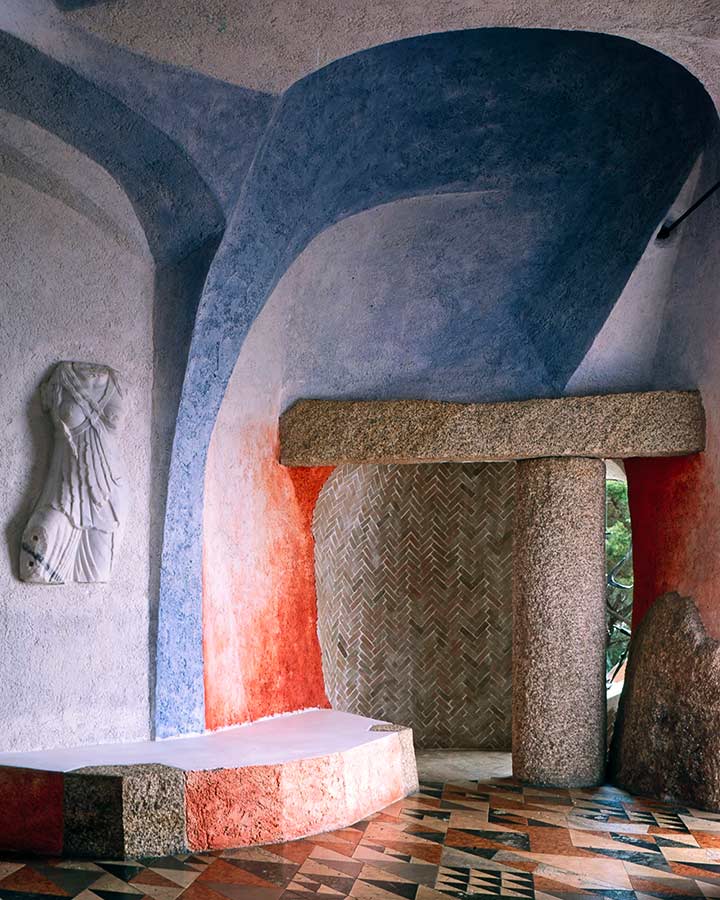 Couelle's interiors sometimes recall the shape of a troglodyte cave in which one comes across trademark elements such as stairs carved in stone; ceilings decorated with branches; decorative niches sculpted in the walls.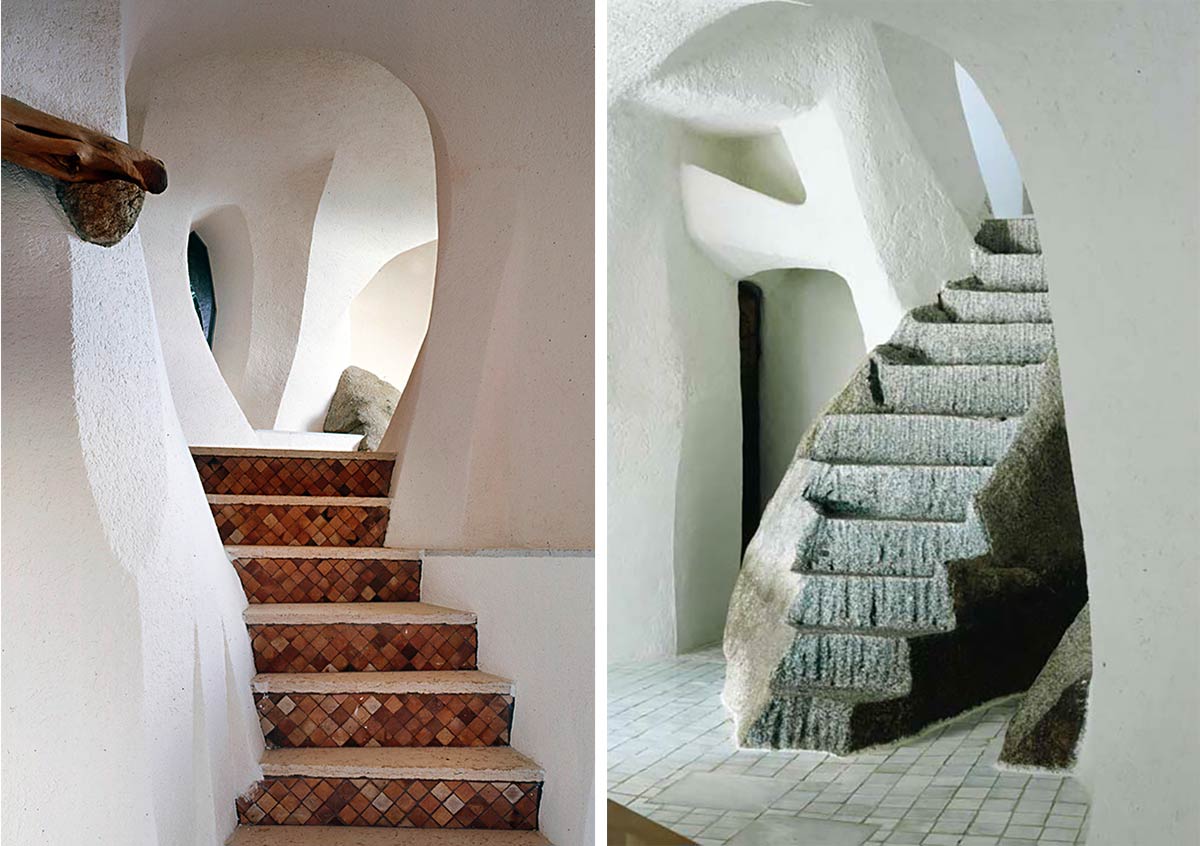 Everything is done to blur the lines between interior and exterior.
Between art and architecture, his creations are like sculptures integrated into the sites they occupy, revealing all the beauty of the island. Working with respect for place, history and tradition, Couelle develops a primitive, instinctive architectural language, imitating the existing landscape.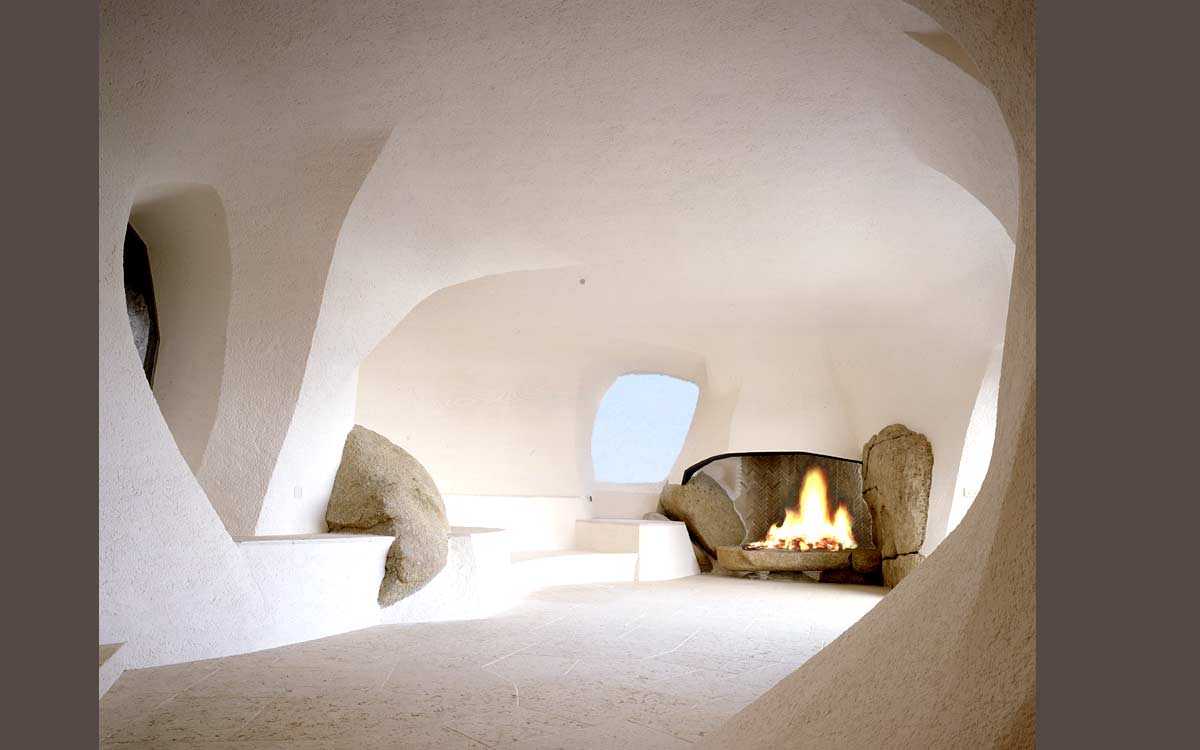 Photo credit www.couelle.com
Couelle constantly composes with the elements, for example placing the windows according to the course of the sun in order to let in as much light as possible.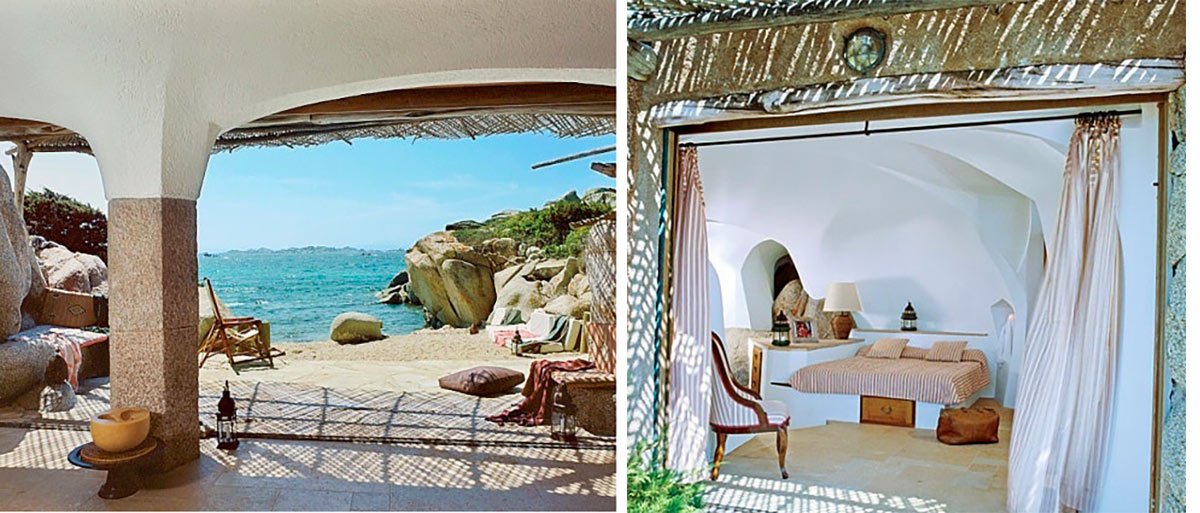 Simple in appearance, this Mediterranean style actually conceals a real architectural feat, the popularity of which has extended beyond the Italian borders. Before passing away last June at the age of 91, Savin Couelle was commissioned to design houses in New Zealand, Switzerland, Dubai, the US and Australia. The authenticity so important to Couelle is now becoming increasingly sought-after.
SHOP THE LOOK