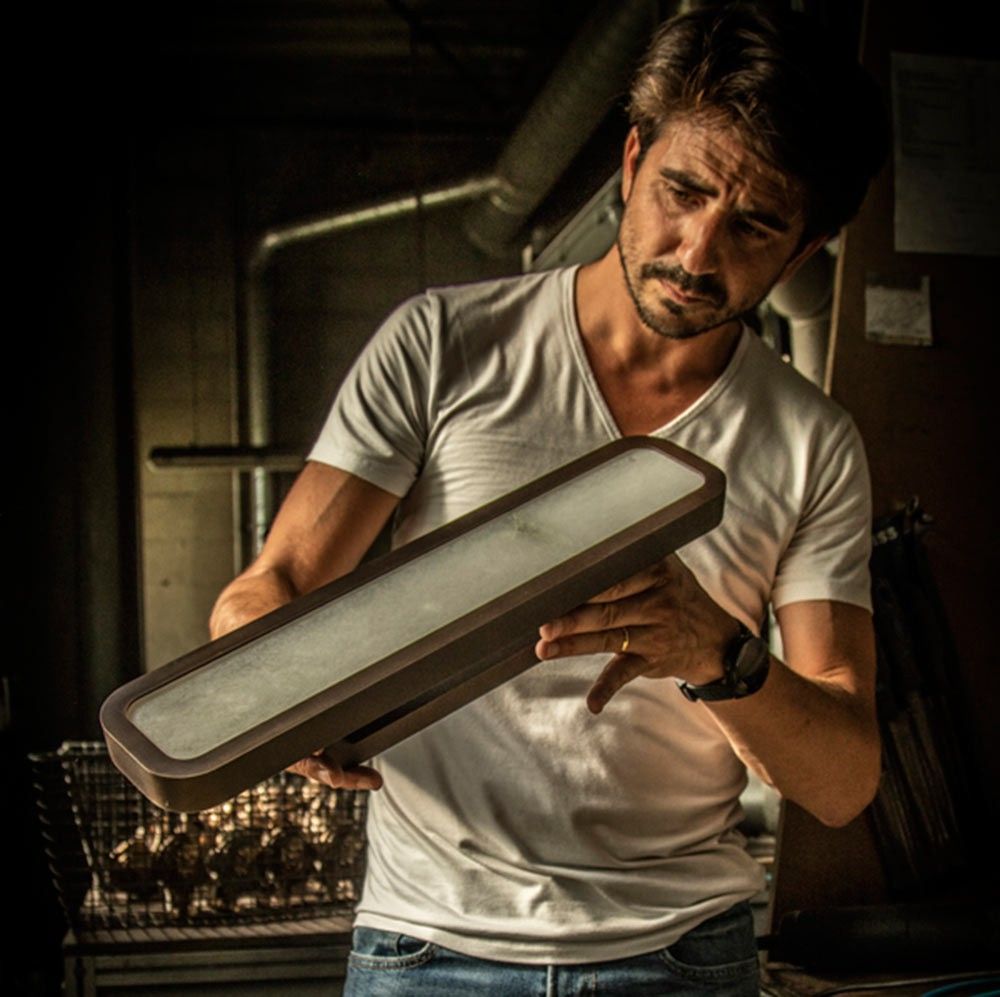 Each Entrelacs light is entirely made in the family-run Macheret foundry. Based in the French Loire Valley, the foundry has specialised in bronze work for the last 35 years, undertaking all parts of the manufacturing process from the initial sketch to the final polishing.
Created by the decorator Philippe Macheret, the foundry is now run by two of his sons, Yves and Paul, who continue the family manufacturing tradition, adding their own impetus : the creation of a collection of lights, made in bronze.
Extremely elegant, Entrelacs lights feature graphic, clean-cut silhouettes. Each is beautifully made, using the finest of materials (bronze, alabaster), by the 19 highly skilled craftspeople employed by the foundry.
The Macheret art-foundry is EPV certified (Entreprise du Patrimoine Vivant), which guarantees irreproachable quality.