Excited to see a selection of our wall lights in the new Aime Skincare store that has recently opened in Paris !
Aime Skincare's range of beauty supplements aims to purify the skin from the inside. The idea came about after co-founder Mathilde Lacombe met with nutritionist Valérie Espinasse, who introduced her to the benefits of supplements and who is now responsible for developing Aime Skincare's range.
Initially conceived as a digital brand, founders Mathilde Lacombe and François Morrier decided to open a store after several successful pop-ups.
They asked the Parisian interior designer Chloé Nègre to translate their colour schemes and graphics into a physical environment.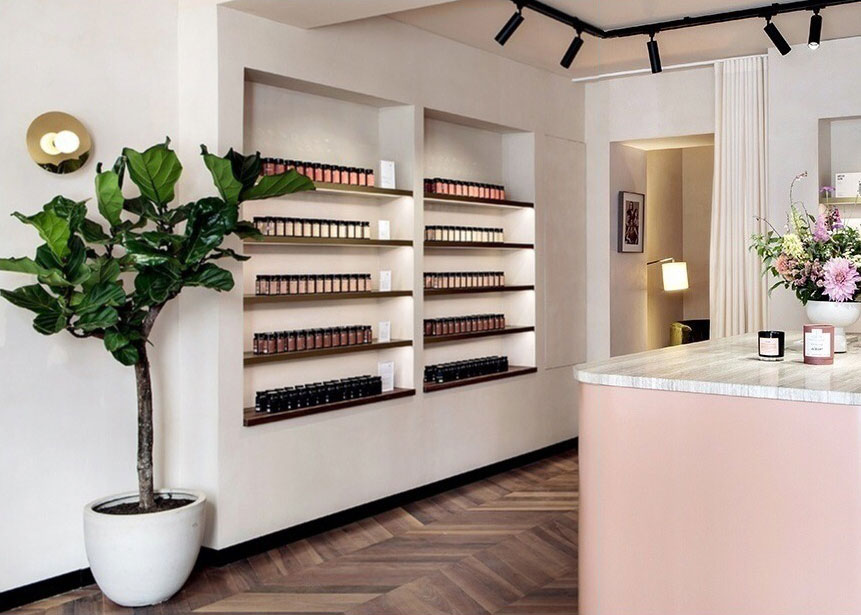 The brief was to create a warm comfortable inviting space that would feature some of Mathilde and François' own favorite pieces… Pictured below is the Disc & Sphere wall light by Atelier Areti.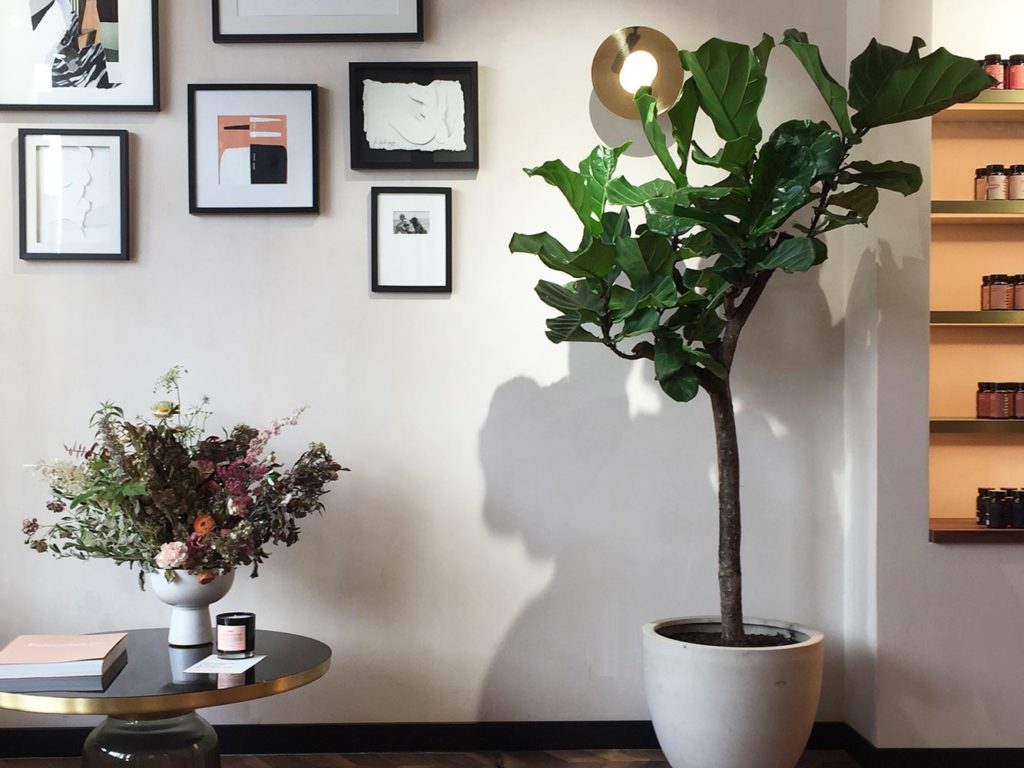 At the back of the store, a velvet curtain leads to a waiting area, where you can see a pair of Brass wall lights by Pedret installed.
And a pink door, edged in black, marks the threshold of the Glow Studio, where you can book a range of tempting treatments described as a form of "gym for the skin".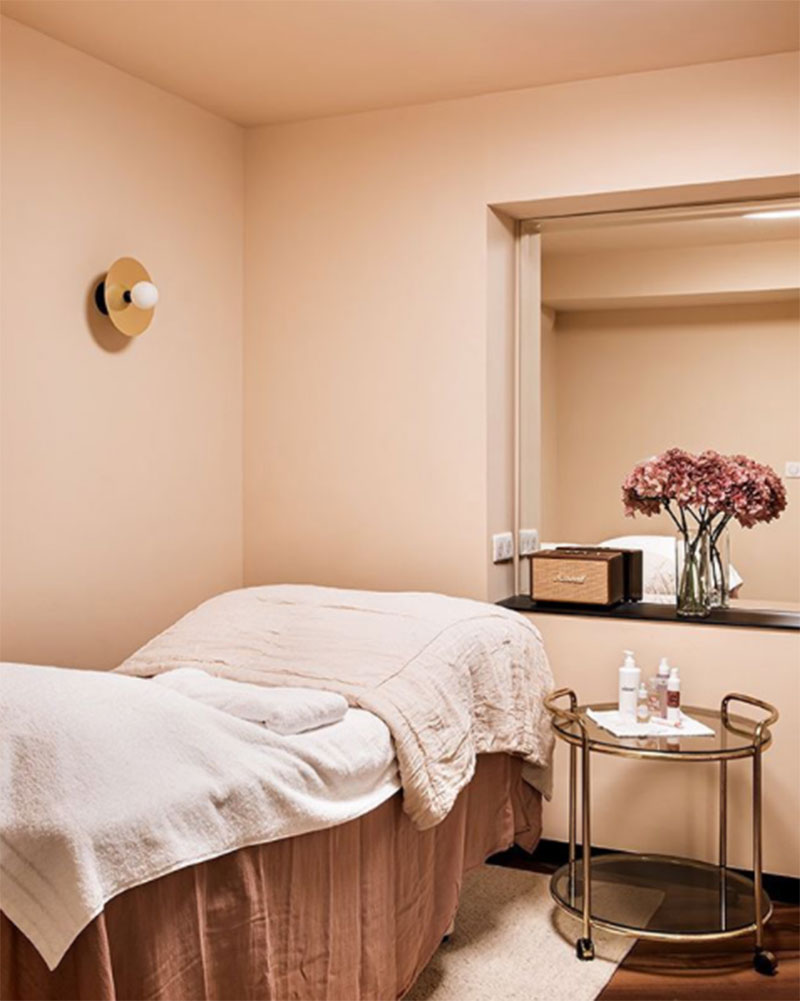 Aime Skincare, 3 rue du Pont aux Choux, 75003 Paris.