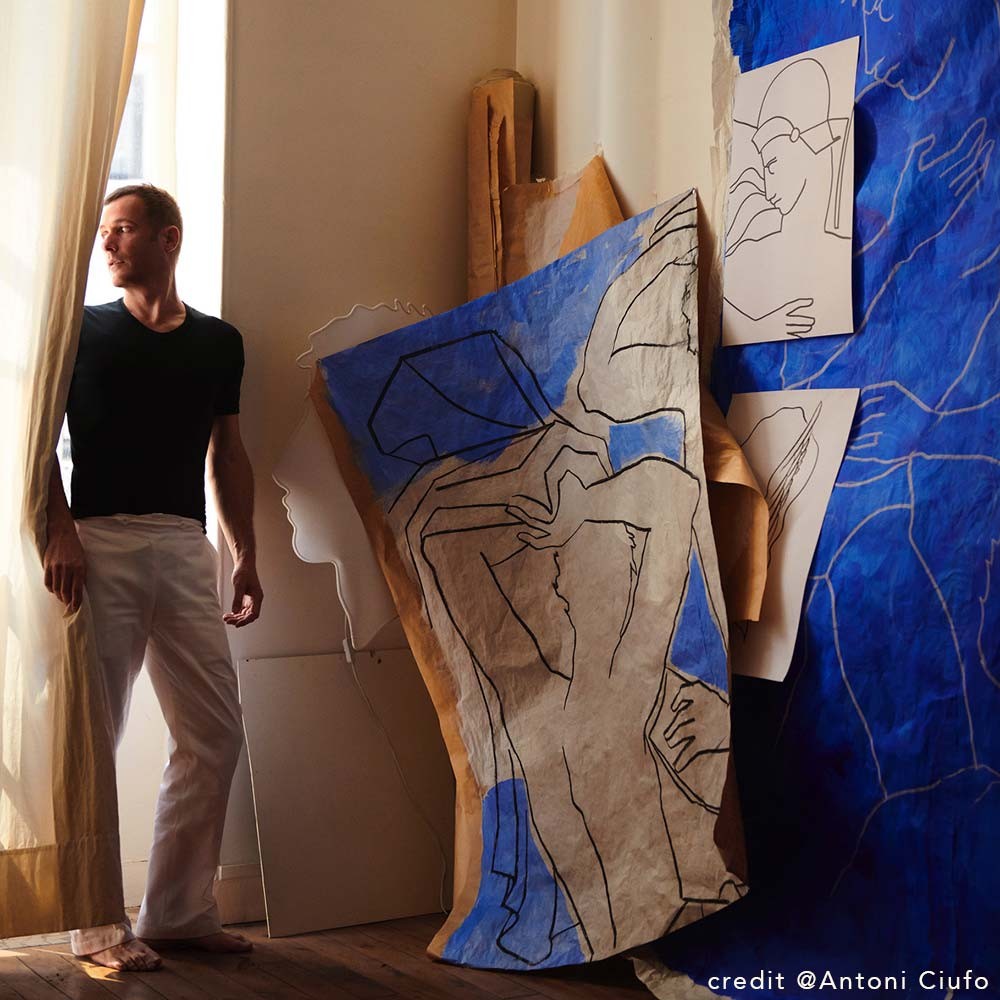 Born in Lugano, Switzerland, Roberto Ruspoli studied classics in Rome, before studying painting at the School of Visual Arts, New York where he was tutored by the influential abstract expressionist Michael Goldberg of the New York School Generation. Other instrumental mentors included the great conceptual artist, Lucio Pozzi, and the noted abstract minimalist Georgia Marsh.
Roberto Ruspoli's time in New York sparked an interest in the abstract and two-dimensional depiction of the figure; a motif he would later develop in his works. 
Ruspoli's paintings are populated with disarming pictorial forms, archetypal symbolism, devoid of gender, and nationality; yet, somehow universally recognisable, even if only discreetly intimated.
Roberto Ruspoli's work is steeped in classicism yet utterly contemporary. His drawings are an exercise in pared-down simplicity. He describes his technique as a meditation which gives rise to the freedom of single unaltered brushstrokes and gestures. "What interests me" says Ruspoli, "in the development of these drawings is above all the work on the line that allows me no doubt, no hesitation."
Roberto Ruspoli now lives and works in Paris, where his recent work includes a collaboration with interior designer Fabrizio Casiraghi for AD Interiors 2018, a series of backdrops commissioned by Marie Kalt for AD for the March/April 19 issue, drawings for the Soho House hotel in Paris and the frescoes of the Proust Room and Renaudot Room at legendary Parisian restaurant Drouant.