AD INTERIEURS 2018
AD Interieurs 2018 "Brut & Précieux… Raw & Precious" is on until 23rd September – if you are in Paris at the moment, don't miss it !
Now in its ninth year, the event is being held in the 15th-century Hôtel de la Bûcherie, the future home of the Compagnie de Phalsbourg.
Fifteen interior designers, from seasoned names to young up and coming designers, have each been asked by AD France to design a room for the occasion.
Fabrizio Casiraghi created a "Bibliothèque Bohème", which the Italian-born interior designer describes as an "ode to daydreaming". The room, right at the top of the building, is lined with green-lacquered bookshelves which display pieces by Greek sculptor Philolaos, punctuated by coral-like wall lights and books on oriental art, together with Homer's Odyssey. The beautiful hand-painted ceiling is by Roberto Ruspoli.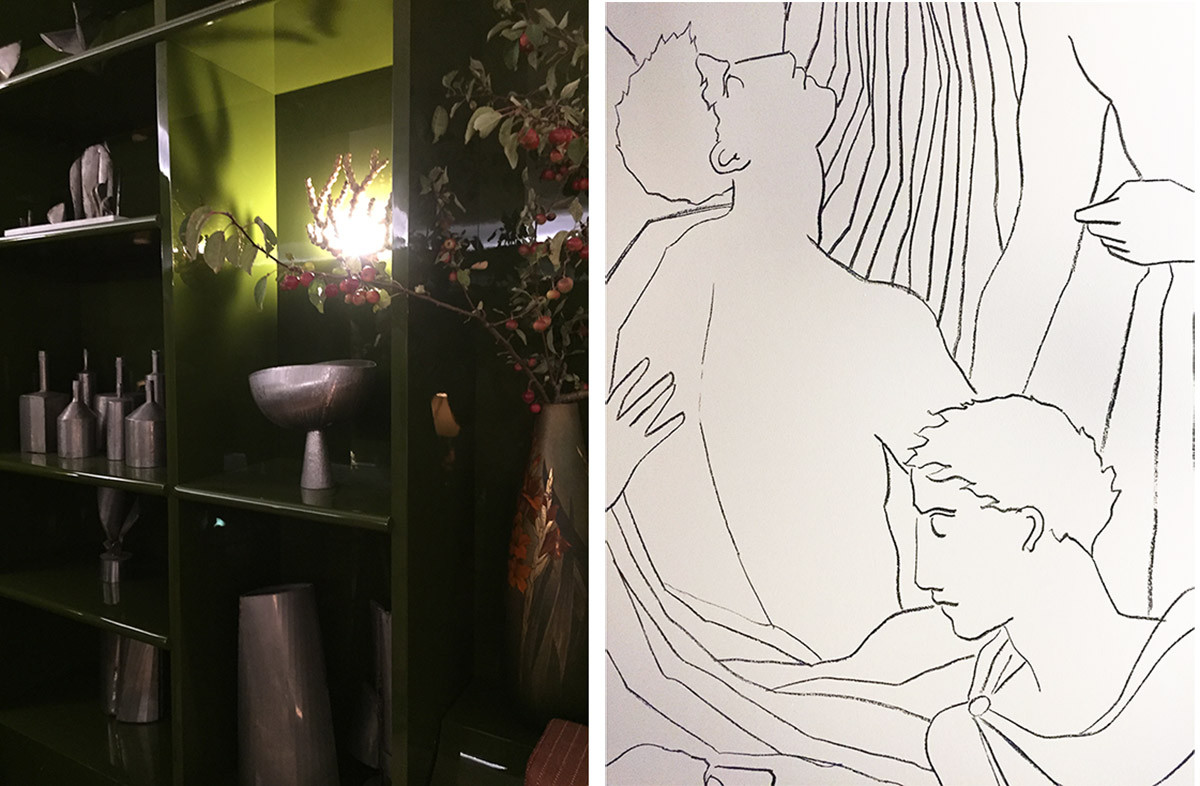 Laura Gonzalez's "Le Cercle du Jeu" plunges the visitor into an intimate, mysterious, den-like space, delimited by layers of curtains in shades of blush, purple and peach and a rich moss green carpet.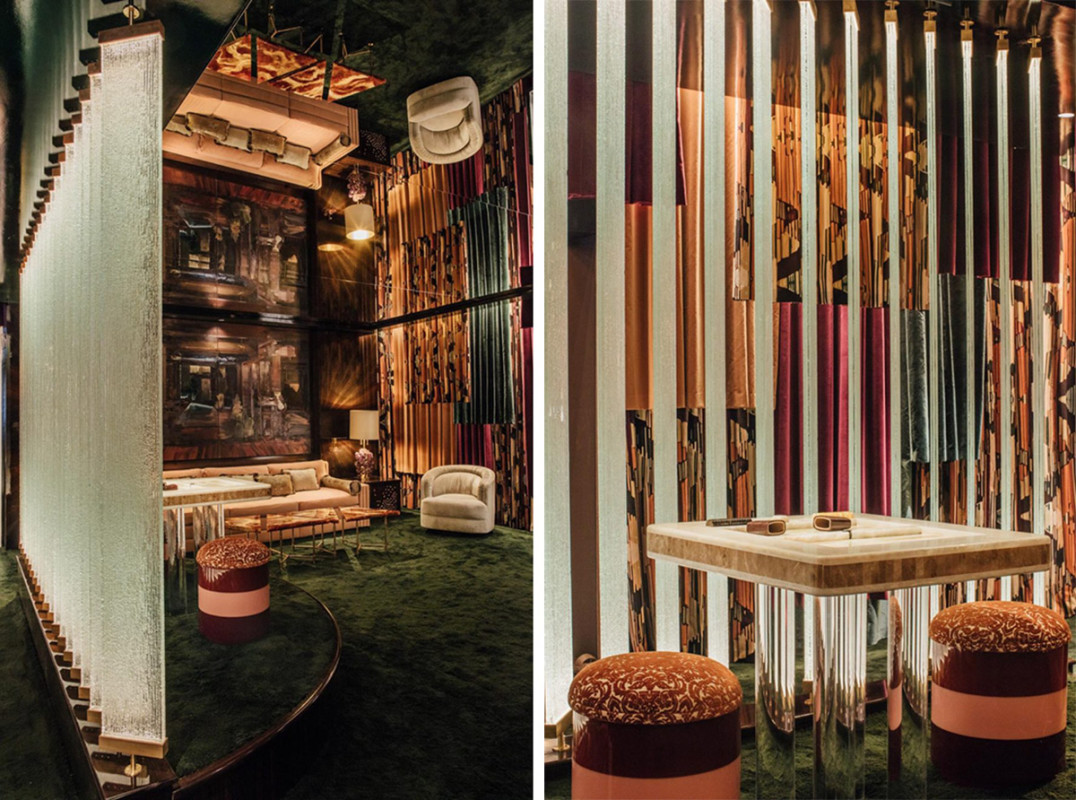 Lecoadic Scotto's "L'Antichambre d'un Dandy" is thought out as a homage to the lifestyle of the Italian novelist-journalist-poet Gabriele d'Annunzio, who was also a soldier, a prince, and a duke…
Anne Sophie Pailleret's "Chambre Couture", a dreamy, voluptuous space featuring a stunning gold ceiling by Atelier du Mur.
AD Interieurs, La Compagnie des Philanthropes, 15 rue de la Bûcherie, 75005 Paris. 11-19h.