POSITANO INTERIOR DESIGN
Elizabeth Taylor and Richard Burton holidayed here, Franco Zeffirelli had a villa here, Rudolf Nureyev owned an island… Ever since John Steinbeck wrote his famous lines for Harpers Bazaar "Positano bites deep. It is a dream place that isn't quite real when you are there and becomes more beckoningly real after you have gone", tourists have flocked here. Despite the crowds, Positano retains a certain style. Renowned for decades for its "Moda Positano" – brightly patterned dresses and handmade sandals – it also brims with interior design ideas.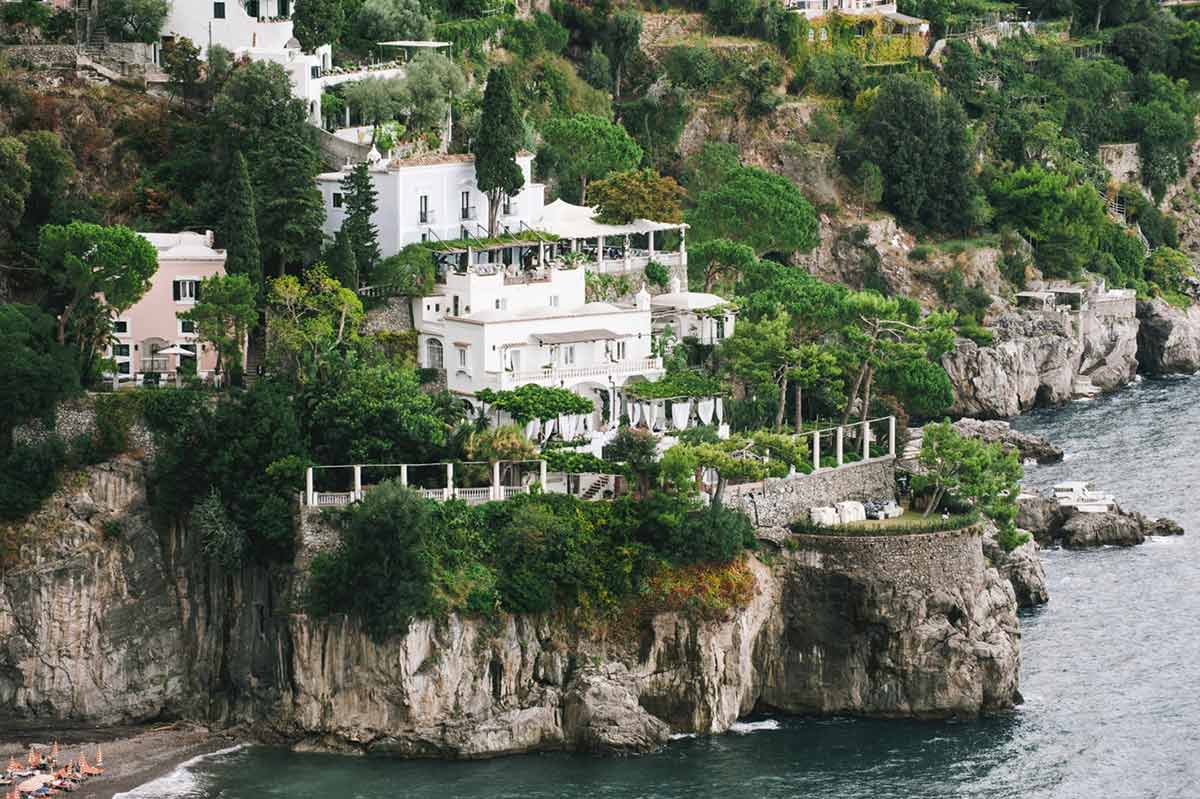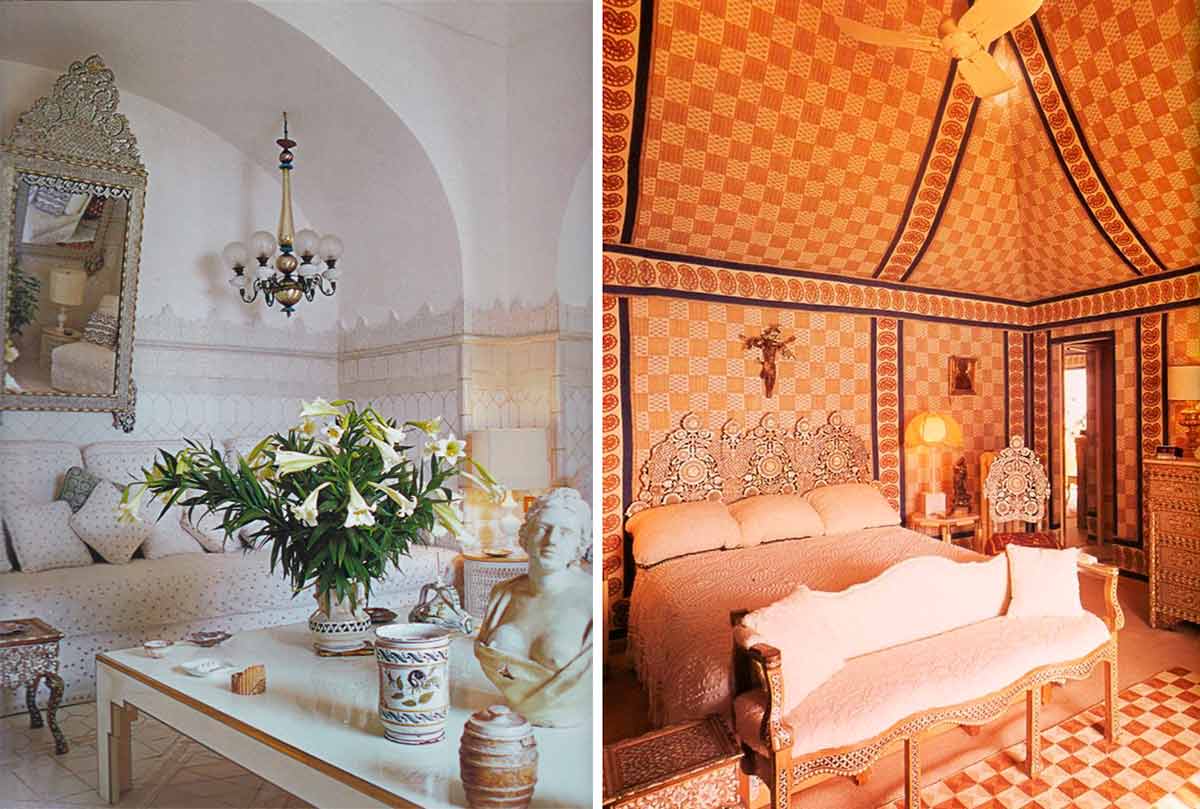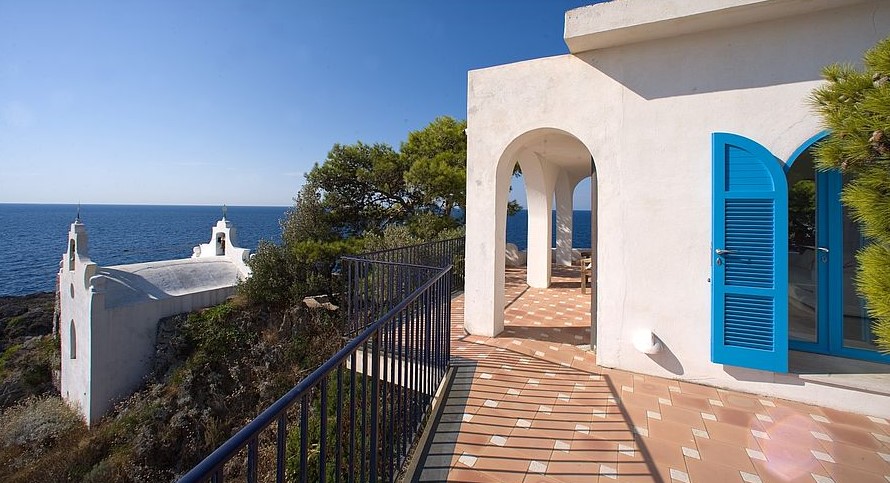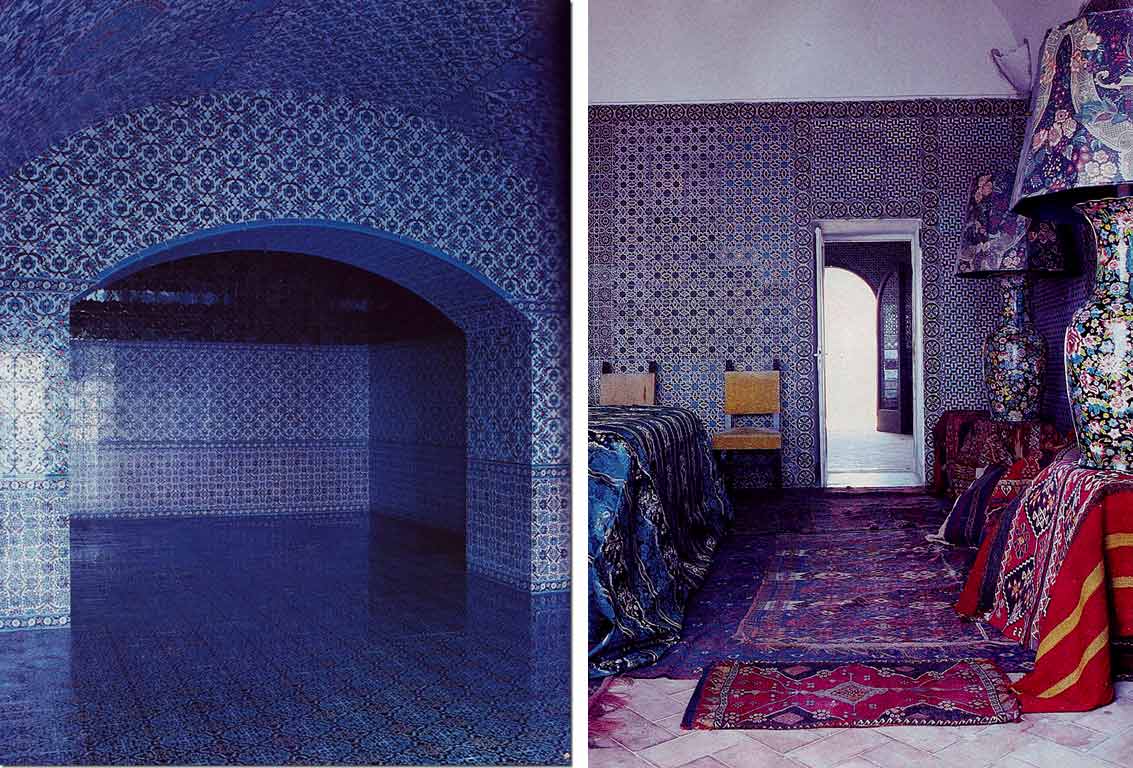 Get The Look
1. Bring in lots of greenery
Take inspiration from legendary hotel Le Sirenuse and train bougainvillea up the walls and install ferns in big pots.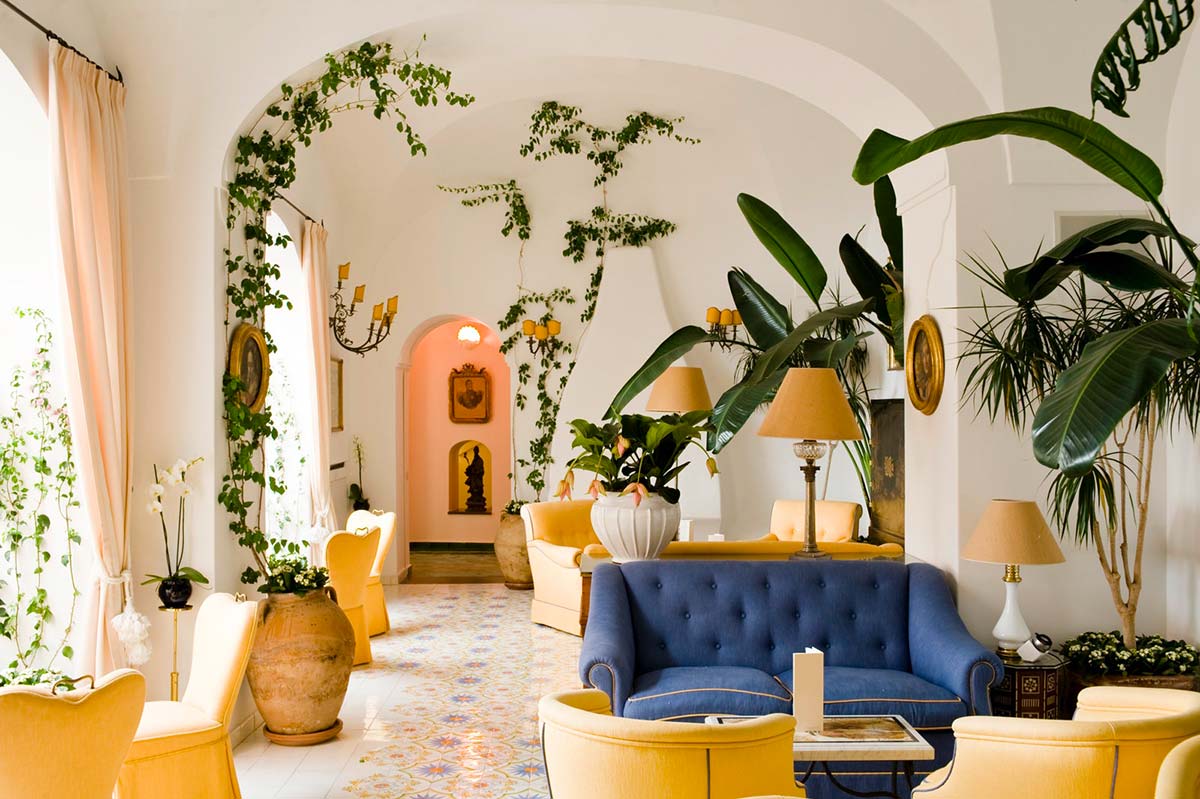 The hotel recommends opting for the varieties bougainvillea glabra sanderiana and nephrolepis exaltata fern.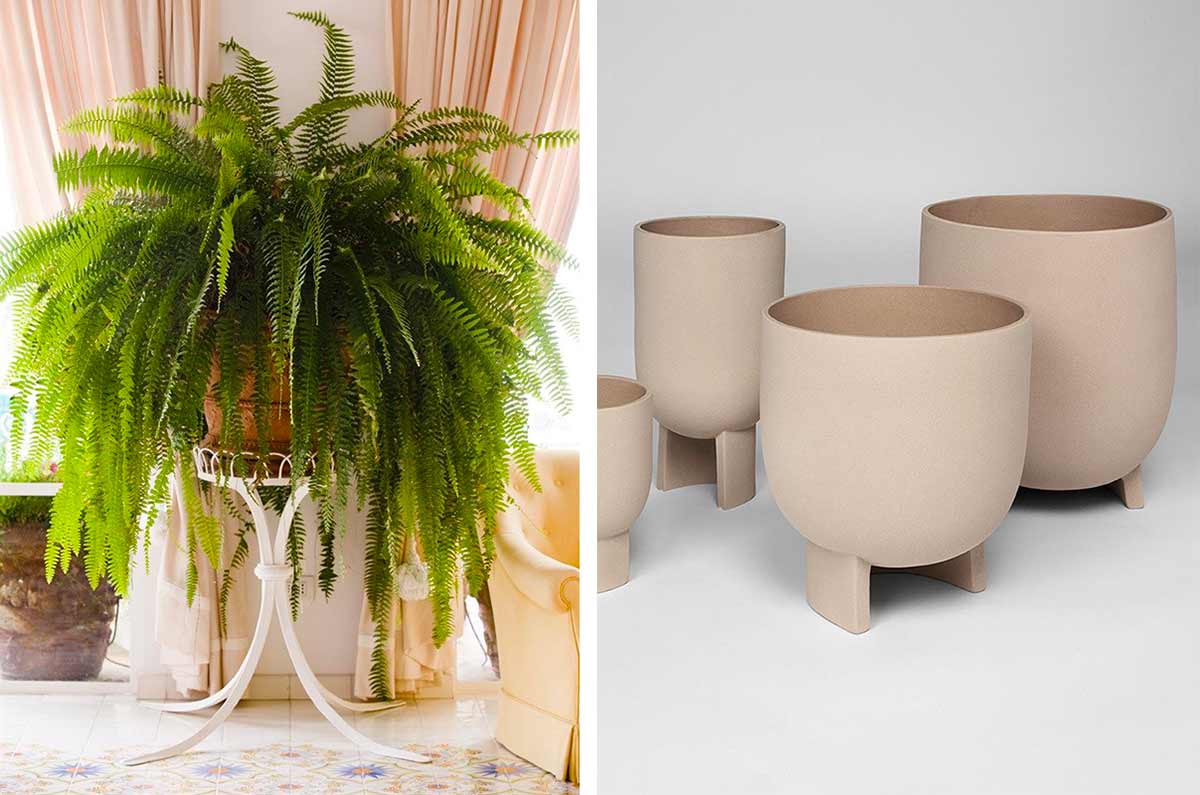 The Serene plant pots by Kristina Dam, perfect for installing a large fern (as seen in the third floor bar lounge of Le Sirenuse
2. Choose handmade lighting which encapsulates the seaside aesthetic
Axel Chay's Coquillage wall lights are a perfect fit. By molding the form of a shell in plaster, Chay perfectly captures the complex roughness of the shell.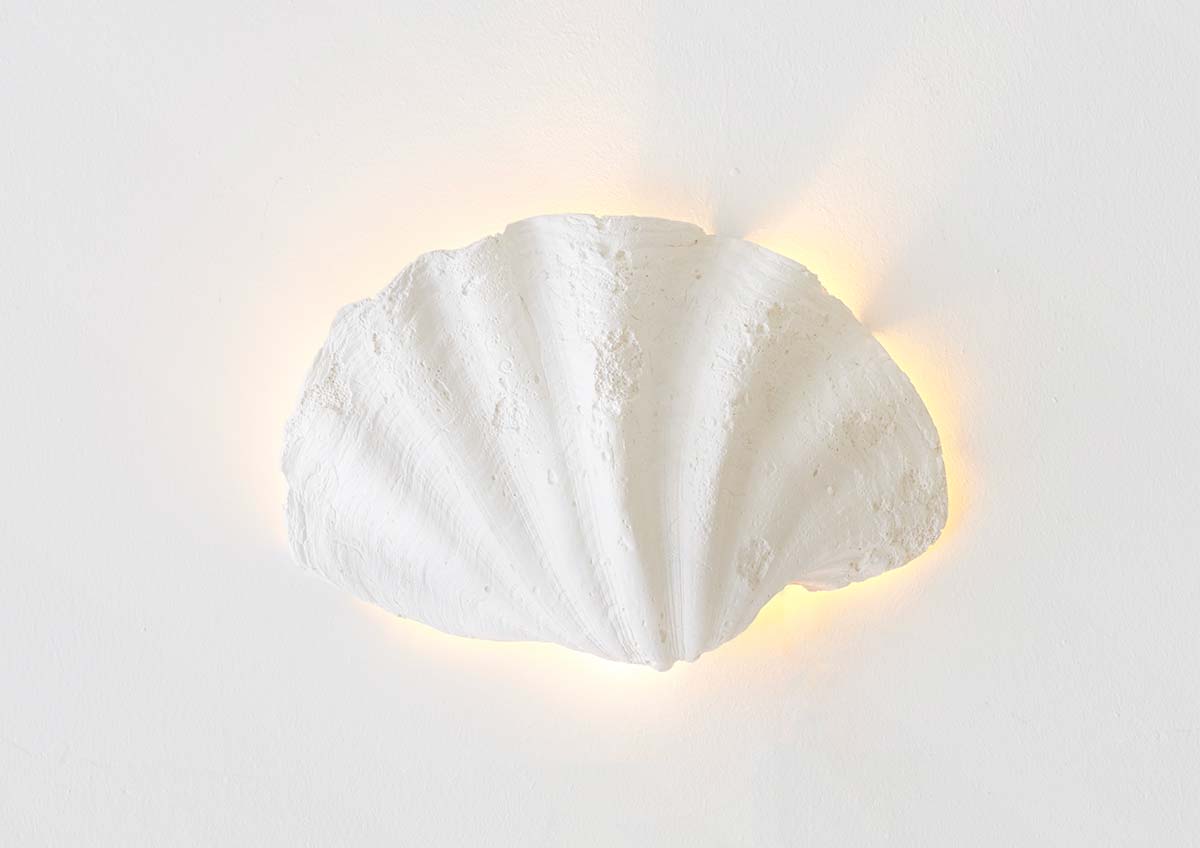 3. Add colourful ceramics
The Amalfi coast is synonymous with ceramics. Neighbouring town Vietri Sul Mare supplies colorfully patterned tiles which adorn the floors of many a villa, and the village of Praiano recently commissioned "NaturArte" – eight art intineries – of which seven feature work by ceramicists.
NaturArte, Praiano and tiles that once featured in Franco Zeffirelli's villa