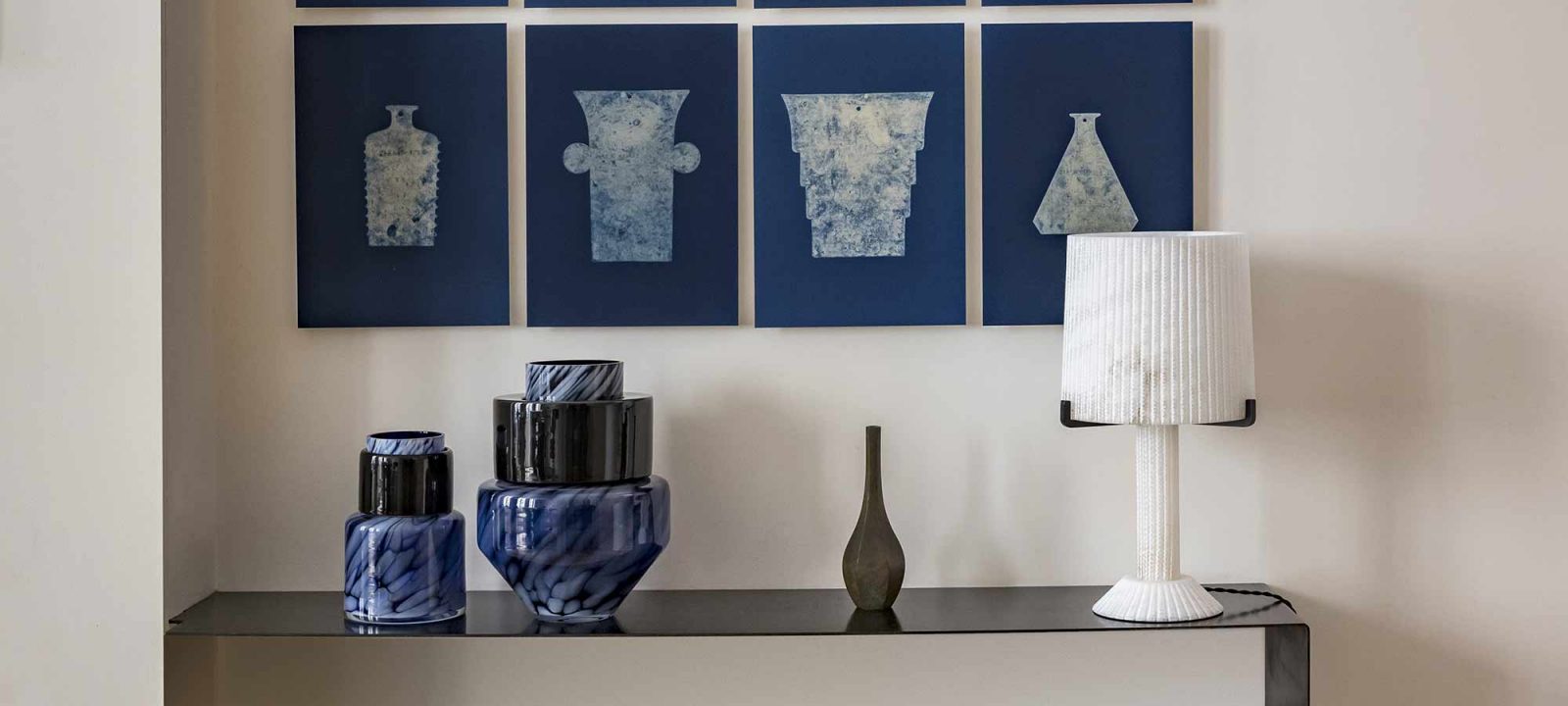 NATURE SENSUELLE
We were delighted to be asked to choose a selection of lights to illuminate the "Nature Sensuelle" exhibition. Organised by Laure Boucomont, artistic director of the Le Delas foundation and by Olivia Peters-Desteract, founder of duCygne, "Nature Sensuelle" showcases the work of a selection of artists – from emerging talents to established names – in a Paris townhouse, where visitors can wander and browse as if invited into the personal home of a collector.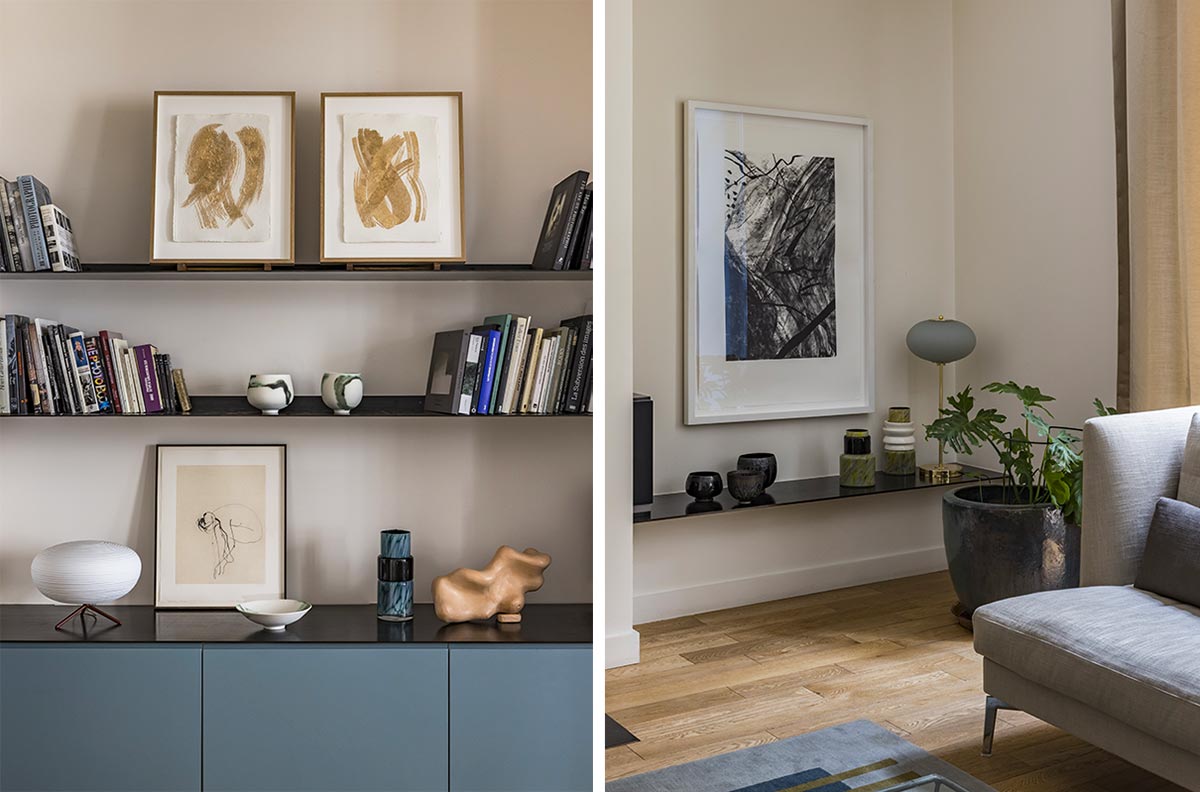 Each piece of art is a variation on the theme of nature, the senses, the human body…
Sculptor Lise Thiollier mainly works with clay, developing a personal language inspired by organic forms. Her sculptures evoke a sense of metamorphosis…
Lauren Collin's bas-reliefs are made using scalpels. She proceeds by notches, carving petals that catch the light, out of the thickness of the paper.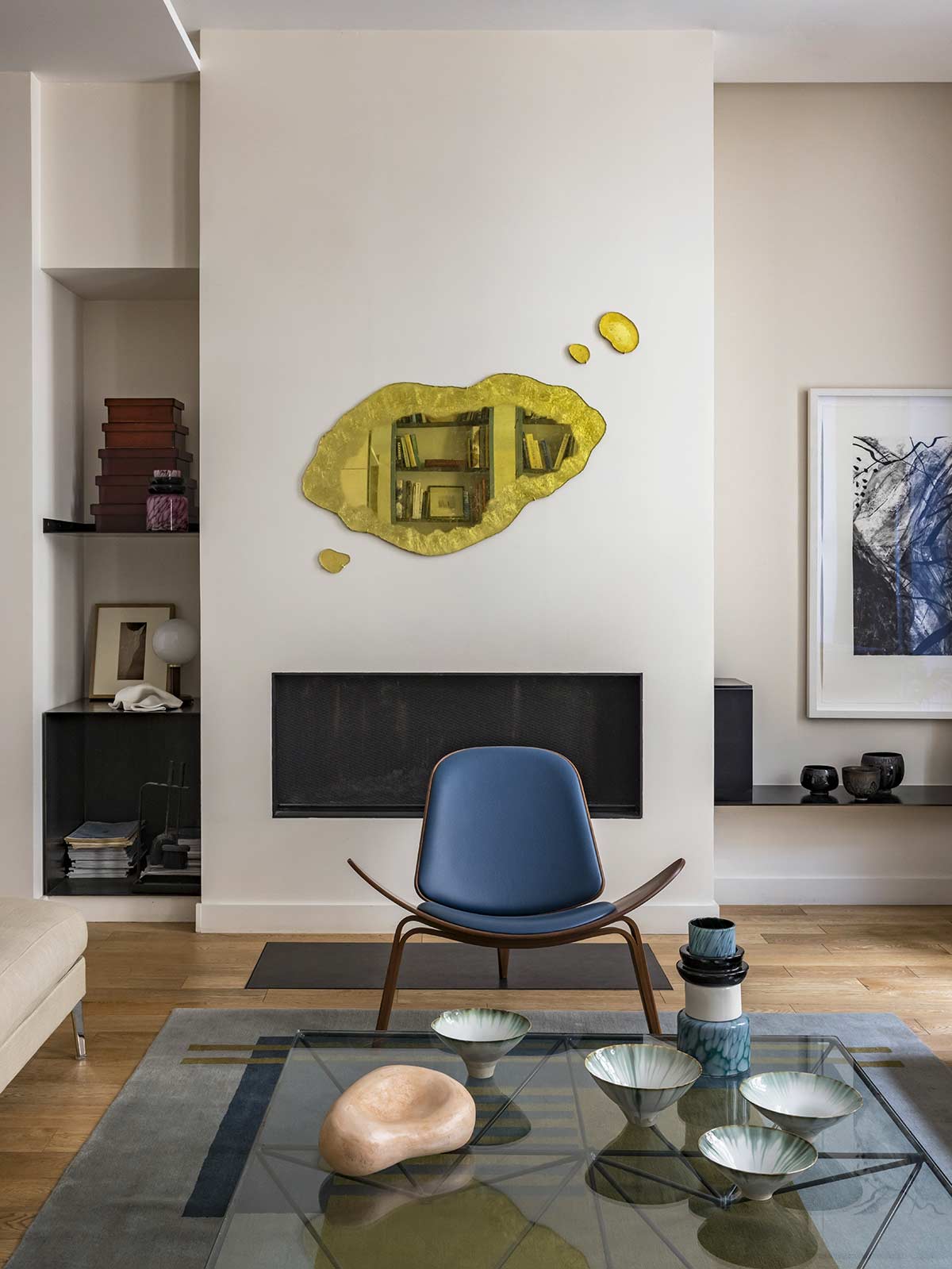 An archaeologist by training – fascinated by the history of Greek ceramics- ceramicist / poet Noémie Niddam Hosoi learnt her art in Japan, where she lived for several years.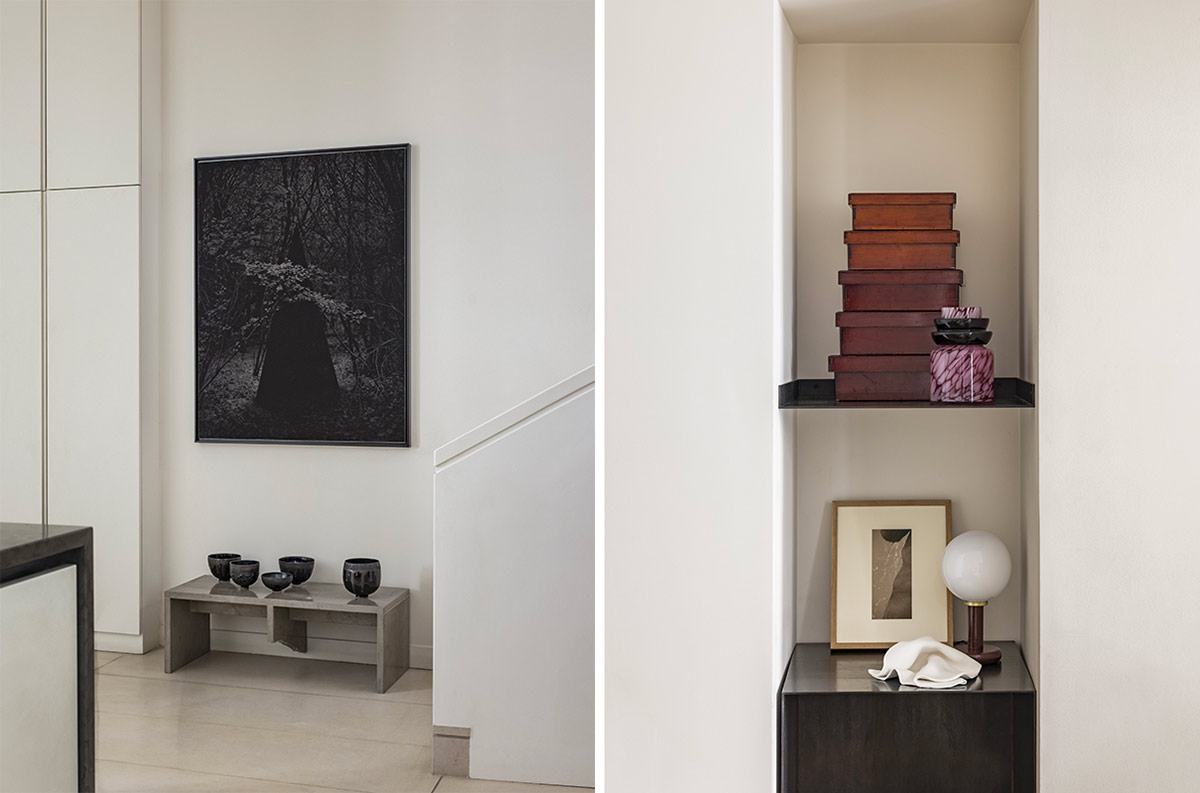 In "Celui qui n'a pas peur du noir manque d'imagination" photographer Jérôme Galland invites the viewer is invited to find colour, line and texture in what at first appears monochrome…
Jérome Gallland discovered the abandoned crystal works of Vallerysthal, when commissioned to photograph the crystal works of eastern France. The metal templates used in the blowing process were hung on the walls of the workshop, poignant reminders of a time past. Galland photographed these pieces one by one in an attempt to record them for posterity, using one of the oldest photographic techniques, the cyanotype.
Marie Victoire Winkler creates objects and furniture entirely by hand : "Nothing has more soul, nobility and refinement than the object which is entirely handmade." For Nature Sensuelle, she exhibits her "Totem" collection of vases, lamps and bowls.
The ceramic pieces are interchangeable on the vases, which makes each piece unique depending on the chosen composition. This singularity is reinforced by the pattern of the glass which will be different each time…
Marc Deneyer's series of photographs are inspired by the book "Un amant très vétilleux" (Acte Sud 2005 / Xavier Barral 2015). The central figure of the story, amateur photographer Anatole Vasanpeine, an employee in the public baths in early twentieth century Poitiers, captured shots of the visitors bodies, through cracks in the doors… Through Deneyer's lens, the result moves away from voyeurism, into an abstract meditation on form and light.
The "Nature Sensuelle" exhibition continues, by appointment, until December. To organize a visit, contact us or call Laure Boucomont on 06 07 49 12 46.
Artists: Alice-Anne Brassac, Lauren Collin, Marc Deneyer, Solène Eloy, Camila Farina, Jérôme Galland, Amy Hilton, Aurore de la Morinerie, Noémie Niddam Hosoi, Lise Thiollier & Marie-Victoire Winkler.
Photo credits: Jérôme Galland.