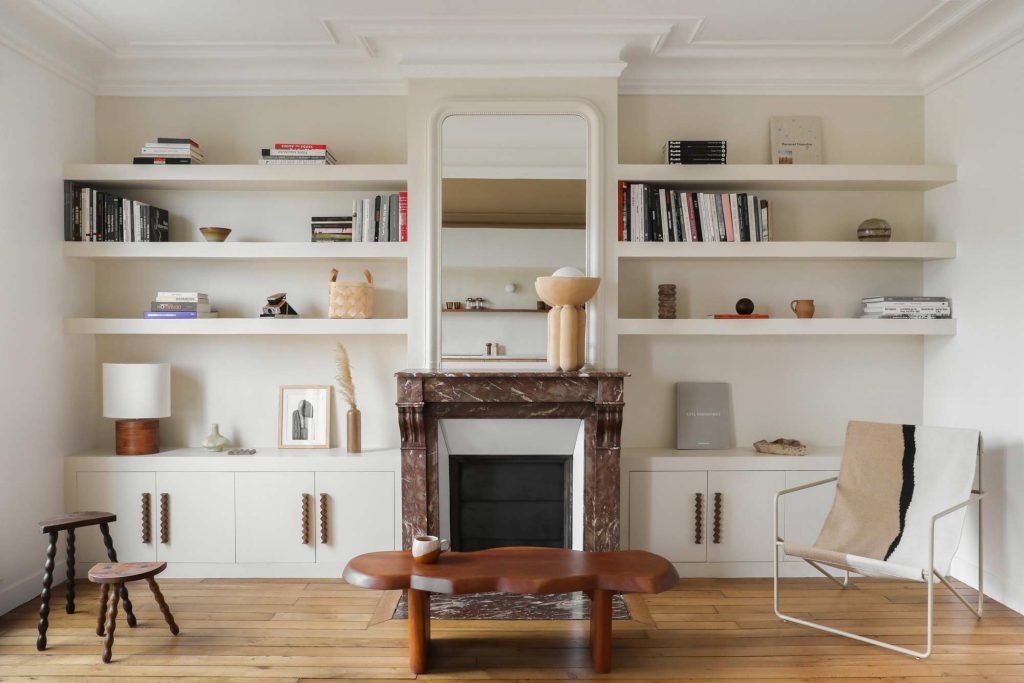 A PARIS APARTMENT BY HEJU STUDIO
Hélène Pinaud and Julien Schwartzmann bring a dash of emotion and poetry to each of their interior design projects.  Since founding their interior design studio Heju in 2015, they have completed an array of projects, both residential and commercial.
Inspired by Japanese and Scandinavian design, Heju likes to create tactile spaces that appeal to the senses. The duo have transformed this apartment in the Nation area of Paris into a warm, cosy and intimate space.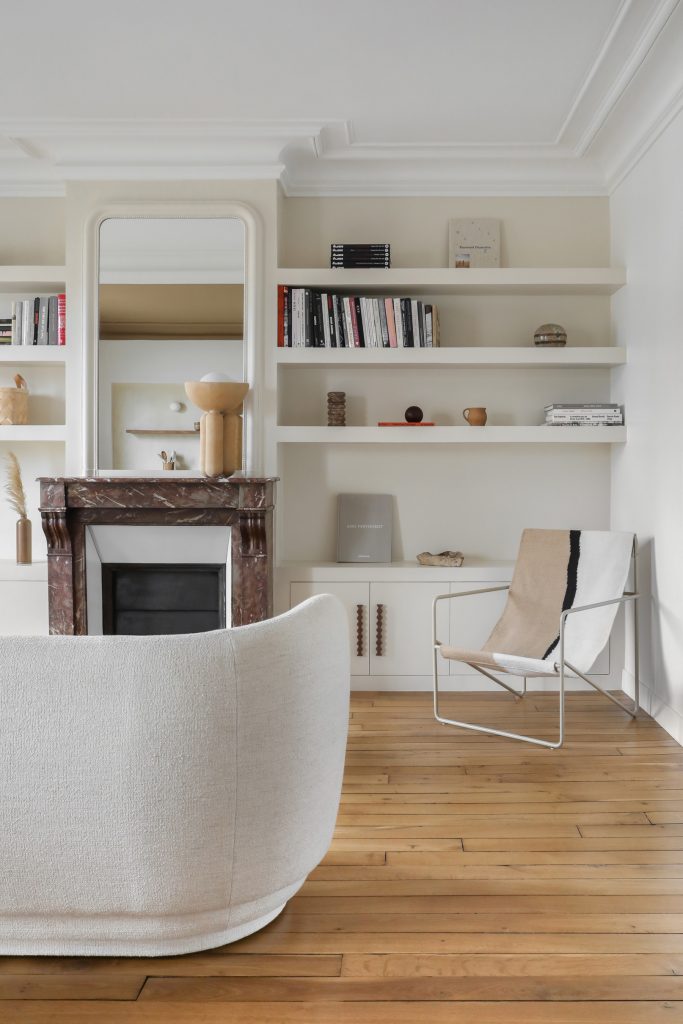 The Half Sphere lamp by Lisa Allegra is placed on an antique fireplace
"We seek to achieve a stripped down simplicity that is not devoid of personality and that gives an impression of luminosity and calm. "
The use of light natural colours and the pared back style makes the apartment seem spacious and peaceful. Touches of colour and the careful selection of decorative objects adds interest. The choice of tactile materials – wood or ceramics – adds warmth.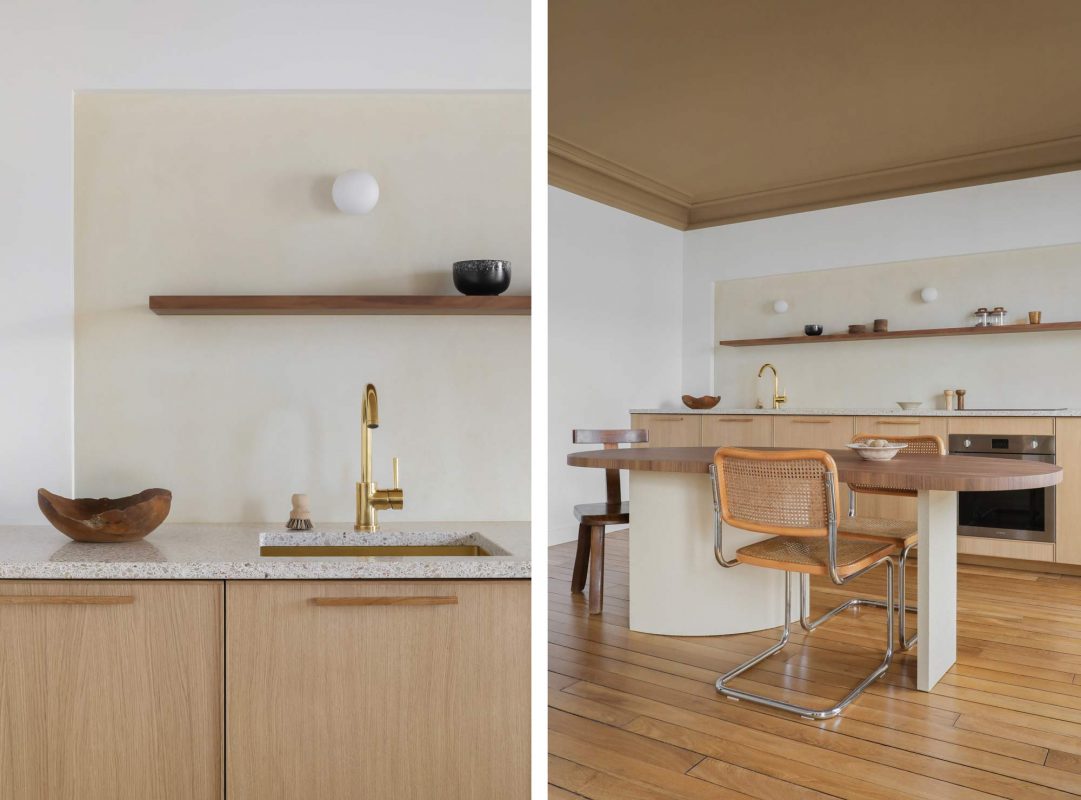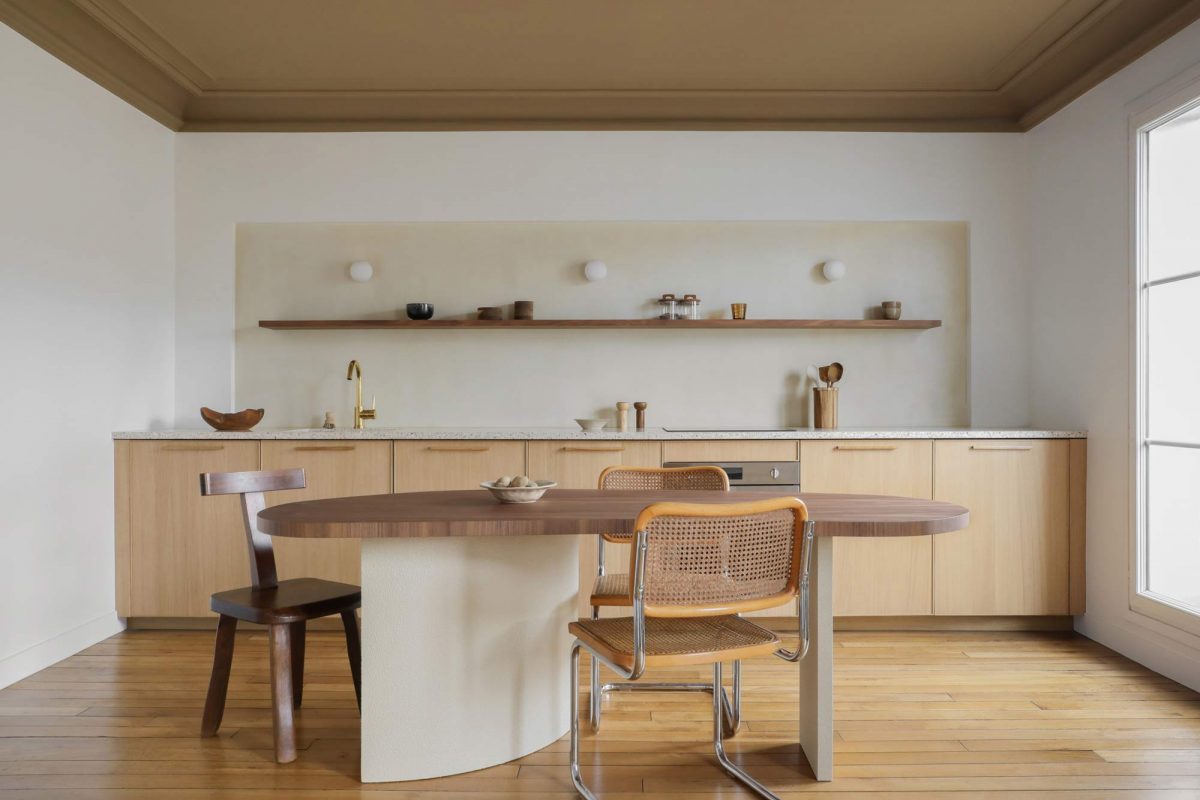 The kitchen and the dining area are designed to let the natural light stream in. The ceilings and the coloured panels on the walls add depth, seem to "stretch" the walls, making the room seem larger. The Olie wall light by Amande Haeghen diffuses a soft warm light over the desk in the study area.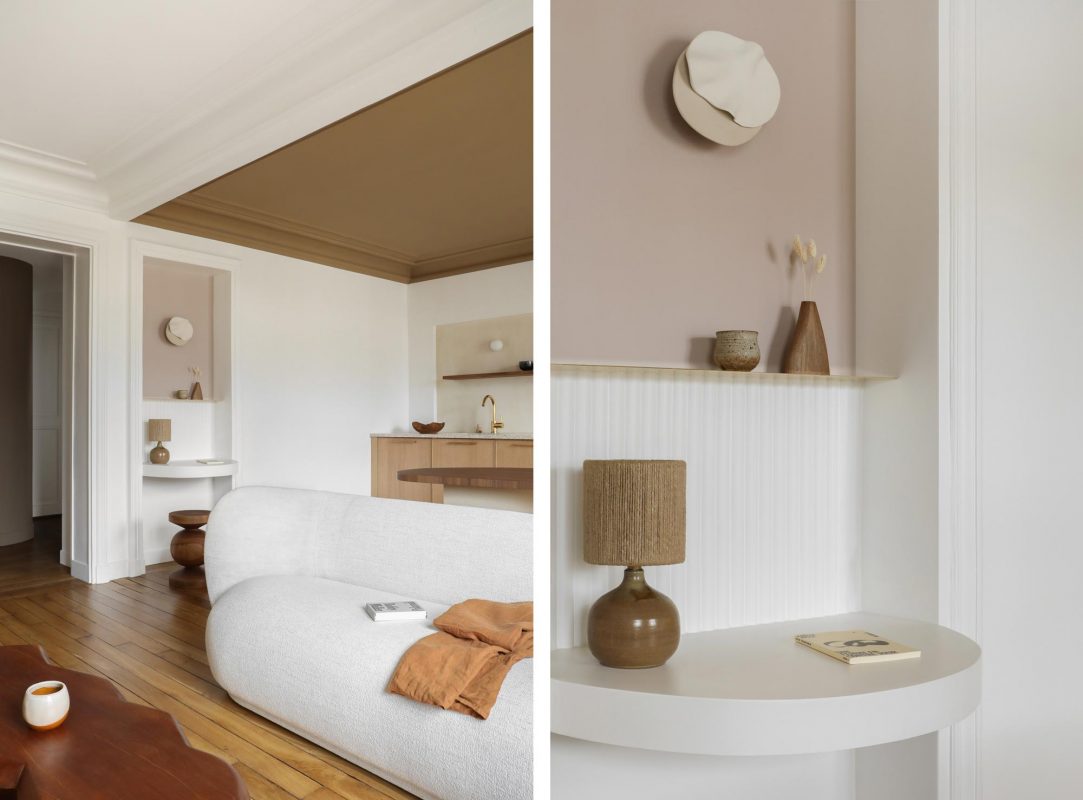 The bathroom sees a dash of colour, the deep terracotta of the storage cabinet setting off the softer pink of the walls. The clean lines of the cabinet contrast with the rounded mirror and the archway leading to the shower.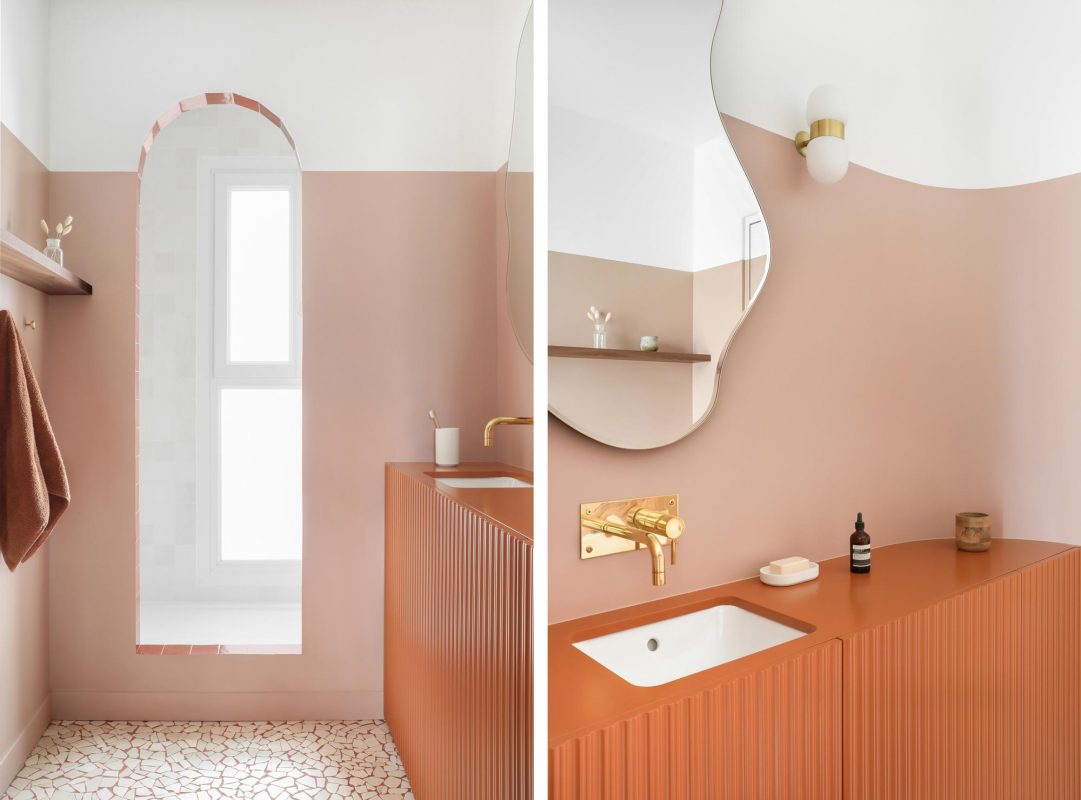 The bedroom has a very cosy feel, with the wooden panelling on the ceiling and the alcove bed.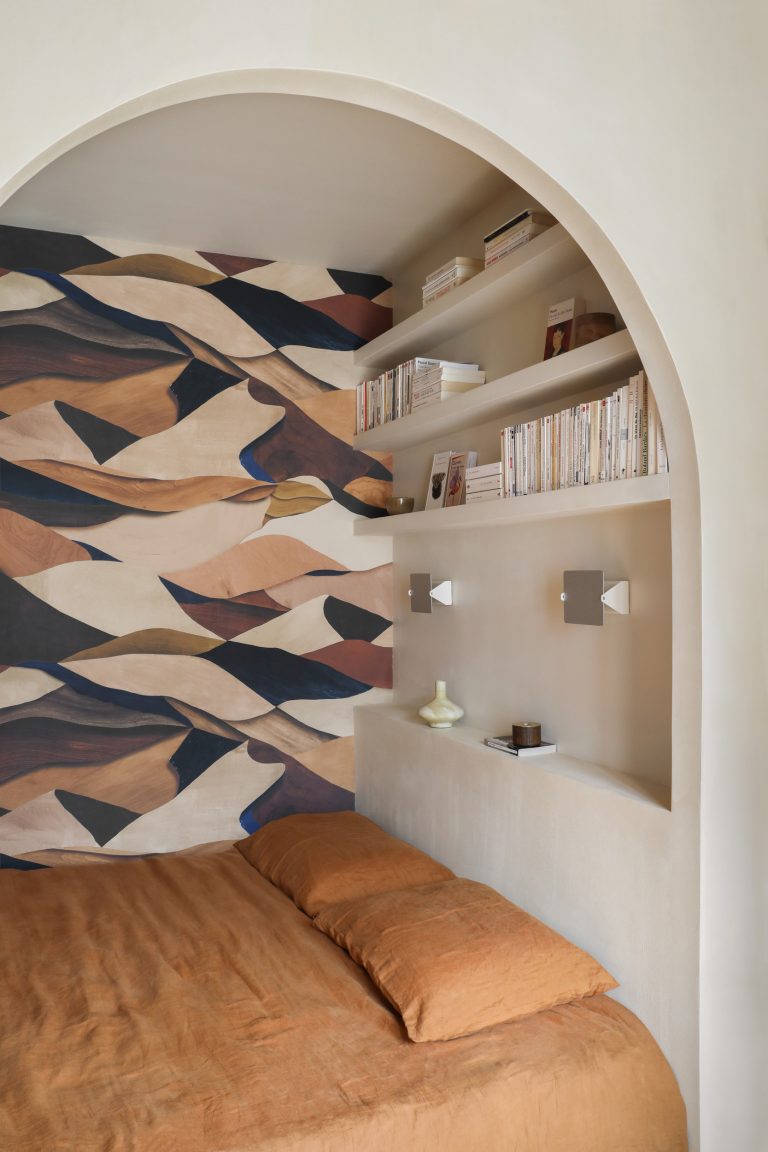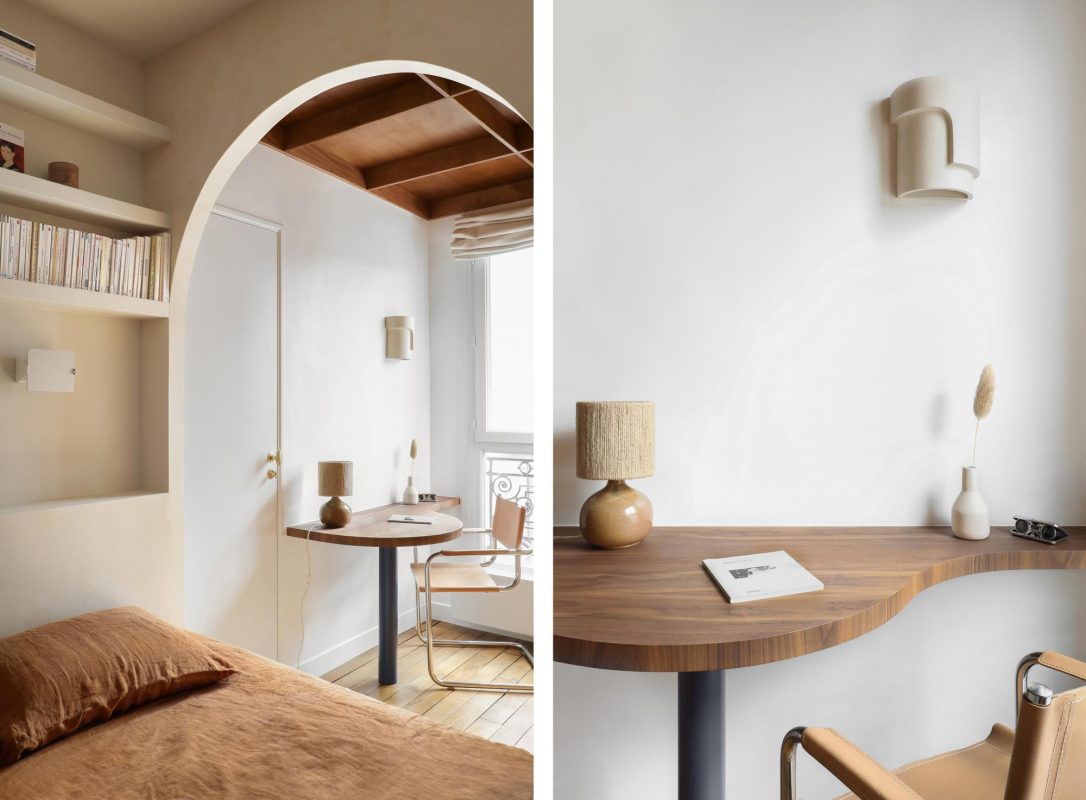 For more information about Heju Studio's interior design projects : https://www.heju.fr