HAUTEVILLE HOUSE: VICTOR HUGO'S HOUSE IN GUERNSEY
Located on the island of Guernsey, where Victor Hugo spent 15 years in exile, Hauteville House showcases one of Victor Hugo's hidden talents: interior design.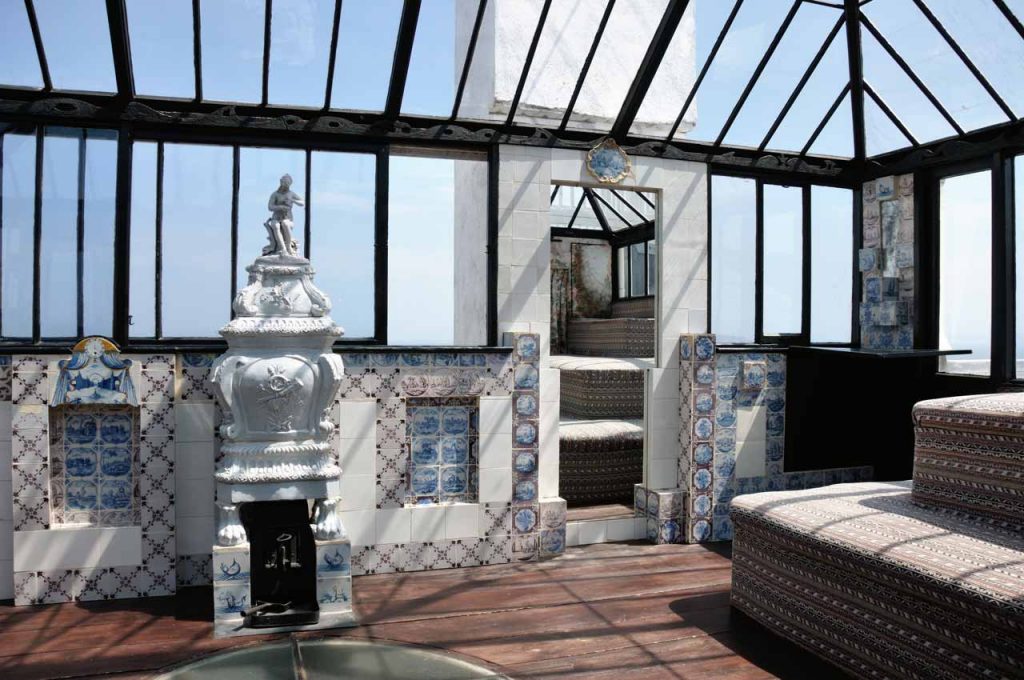 On October 31, 1855, Victor Hugo arrived in Guernsey, forced to leave France as a result of his problems with Napoleon. He rented a furnished house at 20 rue Hauteville, and lived there with his family for a few months. With the proceeds of the first publication of "Contemplations", Hugo acquired the house at 38 rue Hauteville.
"The Guernsey house comes entirely from Contemplations. From the first beam to the last tile, Les Contemplations payed for everything. This book gave me a home." Victor Hugo.
The Hauteville House was decorated over the course of Hugo's 15 years of exile.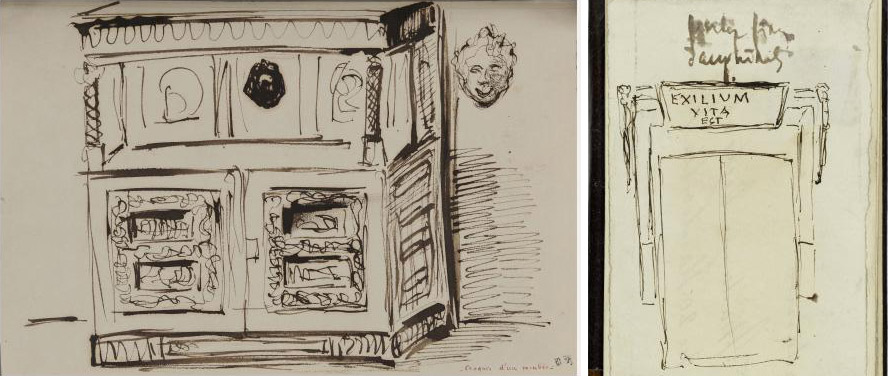 Little by little, Victor Hugo assembled furniture and decorative objects, making certain pieces himself and covering the walls with tapestries, ornaments or plates, in a resolutely personal and creative style.

About 3000 books are stored in the various libraries of Hauteville House.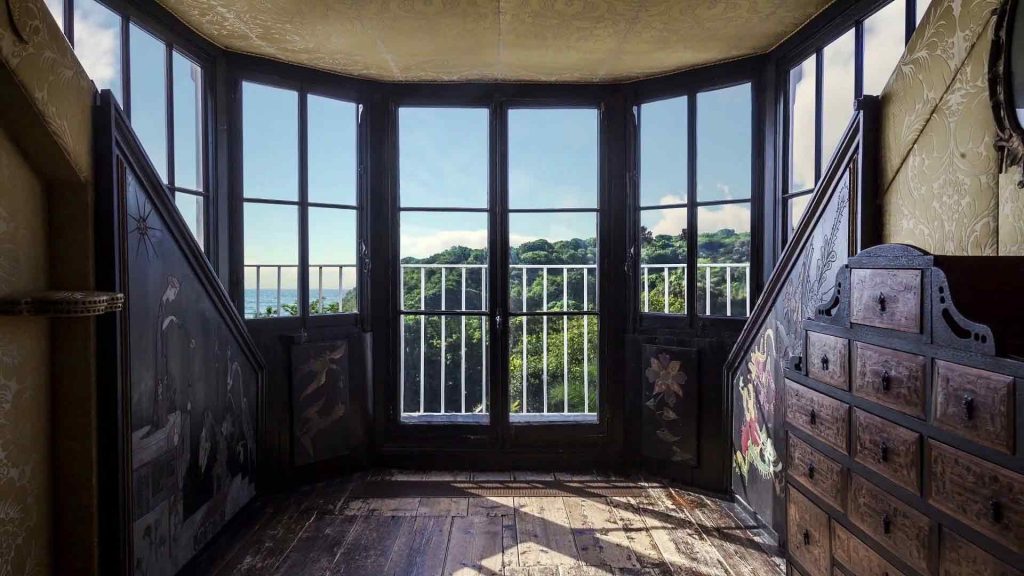 The entrance is lit by bottles sourced from a glassmaker on the island and embedded above the doors. A corridor leading to the entrance is decorated with plates on the walls and on the ceiling. The house also has a dark room which was used by Hugo and his sons to develop their photographs.
The dining room, inaugurated on May 14, 1857 is covered in Delft earthenware, forming two Hs, in reference to the name of the house and to Victor Hugo's own name.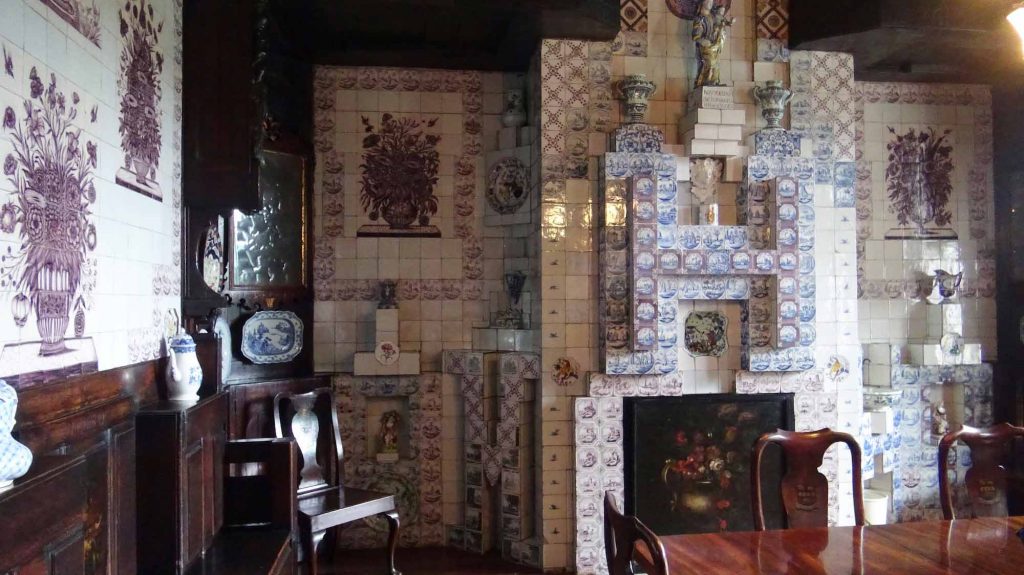 Victor Hugo left symbols or his initials everywhere. In each corner of the dining room, you can see the initials V-H inscribed in the tiles. It was in this room that Hugo invited fifteen poor children to his table every Tuesday.
The two richly decorated living rooms are evoked in Hugo's novel 'The Laughing Man'.
The look-out, designed by Victor Hugo and installed in 1861-2 was one of the writers favourite places.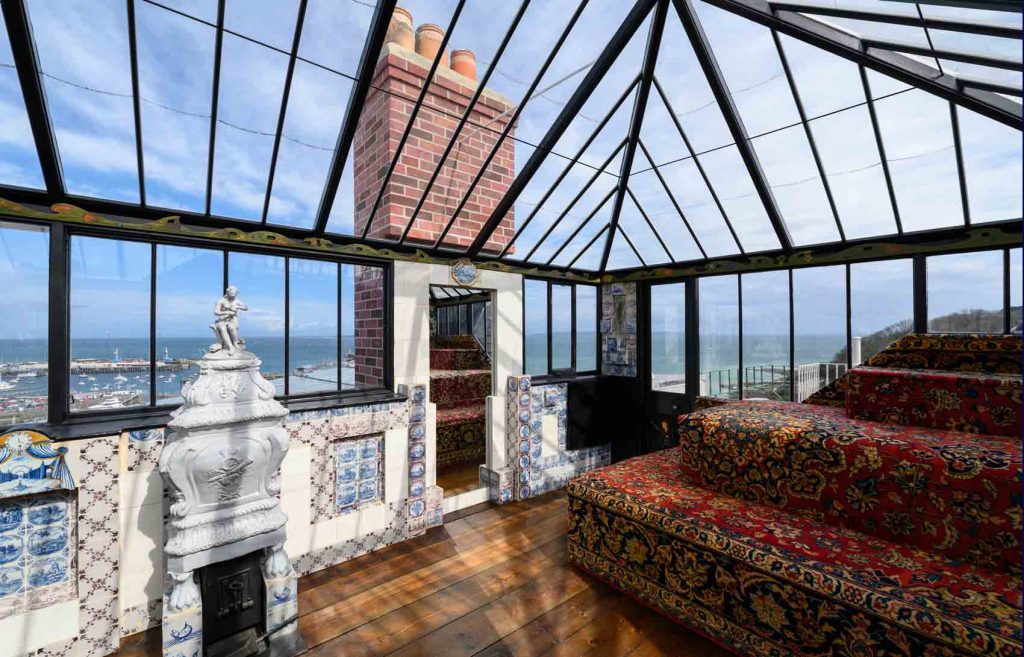 Dominating the landscape, the look out is an extension of the writer's study. Cupboards are hidden in the walls and contain engraved drawings and paintings by the writer. The desk on which he wrote is still there.
Following the coup d'état of 2nd December, 1851, perpetrated by Louis-Napoléon Bonaparte, and which banished the writer, Victor Hugo left Guernsey, leaving everything behind him.