by Studiopepe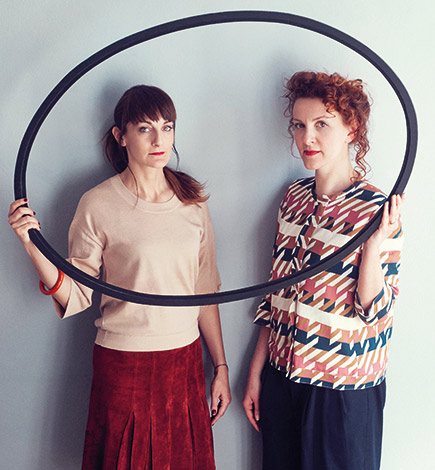 Studiopepe is a design agency founded in Milan in 2006 by Arianna Lelli Mami and Chiara Di Pinto, both graduates from Politecnico di Milano. Studiopepe work as stylists and set designers for Casa de Abitare, Elle Decor and Wallpaper; creative consultants for major design brands such as Agape, Luceplan, Spotti, Ivano Redaelli and product designers for brands such as Menu and Atipico.
Studiopepe look to explore contrasts and unexpected combinations, juxtoposing raw and refined, shiny and opaque... Their projects share a very contemporary feel, yet are also firmly rooted in Italian tradition. 
For the Lookbook, Studiopepe have created a scheme for "a contemporary interior in which rugged earthy tones contrast with delicate pastel shades, rich materials with streamlined shape and form".