by Alice B. Davies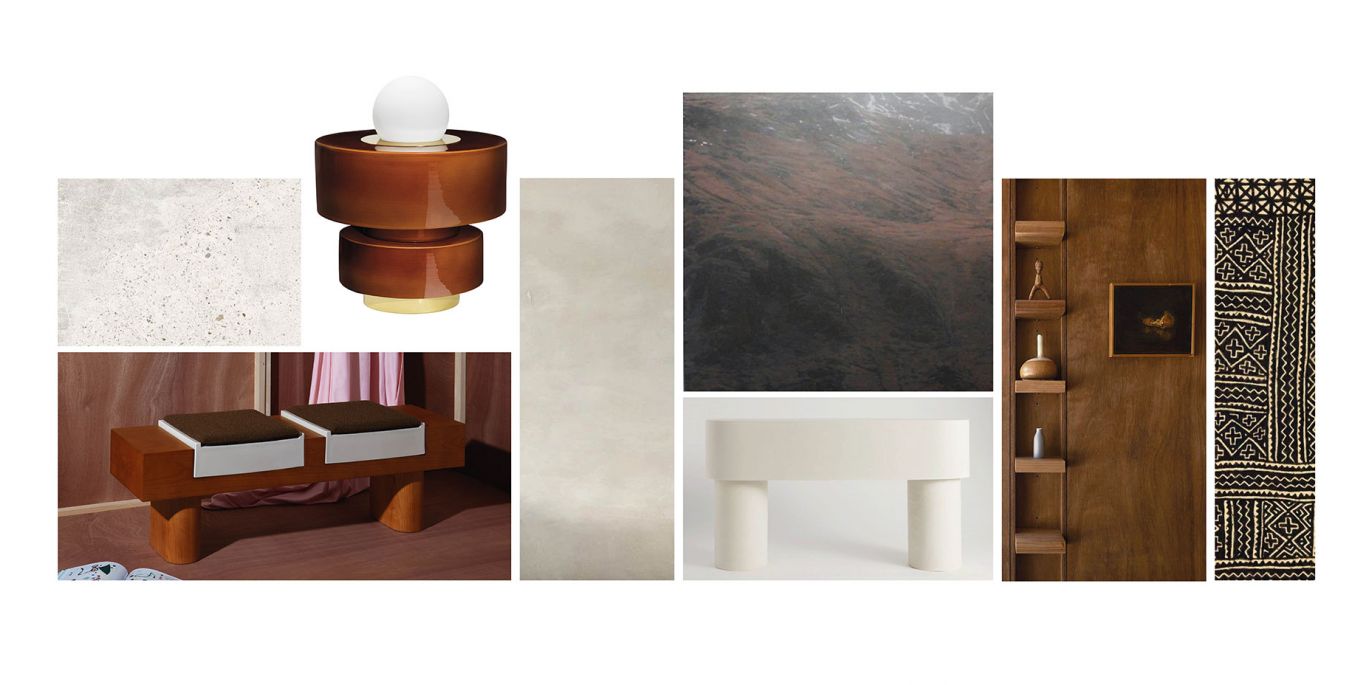 The London homes designed by Alice B. Davies are a masterclass in colour and texture. She alternates rich moody hues with cool crisp neutrals, marries tactile texture, in the form of stucco plaster walls or timber flooring, with dashes of more polished materials, completing her designs with carefully chosen, sculptural elements, lighting, artwork and furniture. 
For her Lookbook, as frequently in her interior design projects, Alice B. Davies has chosen a piece of artwork to draw inspiration from. For the Lookbook it is a painting by artist Daniel Crawshaw. Crawshaw, in his chromatically sparse mountain paintings, works to achieve a sense of monumentality, capturing texture and light in the landscape.
The pieces selected by Alice B. Davies - table lamp 1,05 and bench 01 by Haos, or the Pilotis console table by Malgorzata Bany - juxtapose honest, earthy materials, rich cherry wood, ceramics, blown glass, with clean lines and glossy finishes, creating a contemporary feel with a nod to mid-century aesthetics. 
Shop the look
Inspiration