by Campbell-Rey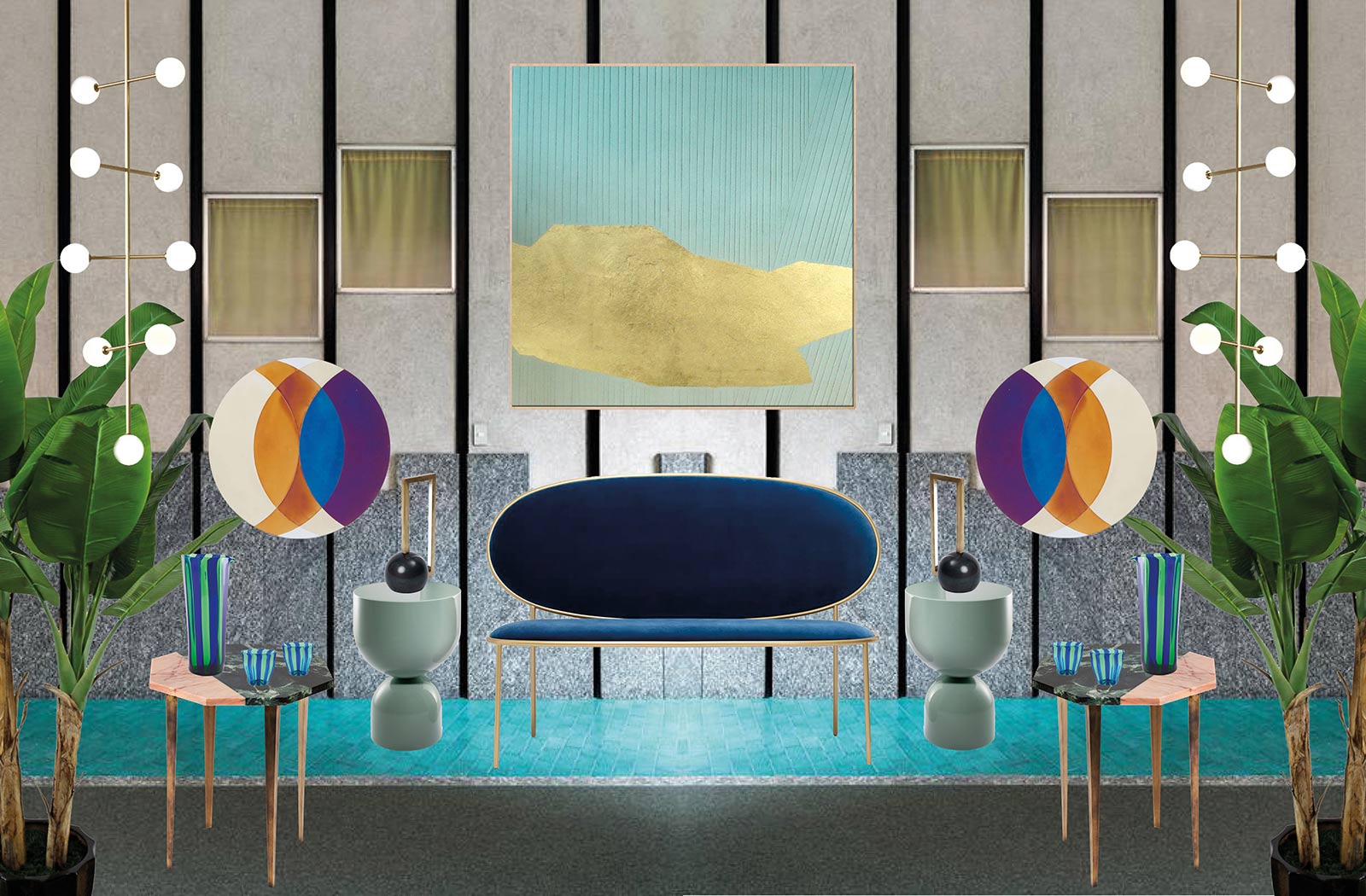 Founded in 2014 by Duncan Campbell and Charlotte Rey, design partnership Campbell-Rey's work is defined by a grounding in culture, a sense of irreverence and a playful, elegant aesthetic. At the heart of their practice lies an appreciation of conviviality and the Italian way of life.
"We aim to elevate everyday objects through a celebration of natural materials, unexpected colourways, striking geometries and a fascination with perspectives and  trompe l'oeil".
Campbell-Rey's lookbook applies a mirror image to a photograph from the book Ingressi di Milano (published by Taschen) which showcases the most beautiful entrances in Milanese buildings. It features Campbell-Rey's favourite picks from the store alongside some of their own objects. 
Campbell-Rey launched their début furniture collection at the Salone del Mobile in 2017.
Inspiration