by Victor Cadene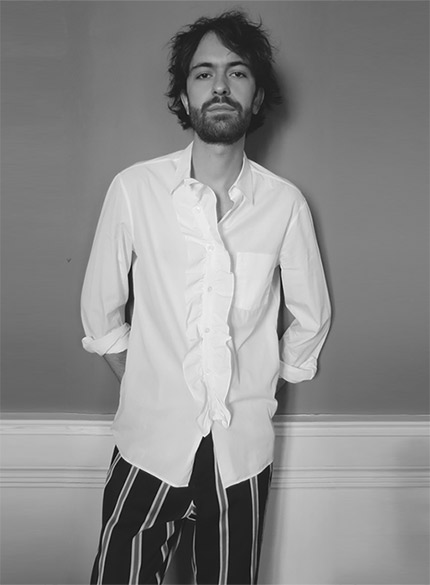 Like his collages, Victor Cadene's Lookbook evokes a bygone world of soft-spoken elegance.
This is a setting which is entrancing, theatrical and timeless. The walls are richly patterned, the over-sized lights give a sense of grandeur, the velvet seating a feel of plush opulence...
 As Victor Cadene himself proclaims, he is "mad about colour", which he considers brings a decorative scheme together. Cadene mixes his colours specially for each project, using paint by French brand Ressource. 
Victor Cadene honed his eye in Lyon, working with Marie Lise Fery in her antiques shop, "Château en Espagne", before accompanying Fery for a time in her latest venture, the creation of lighting brand "Magic Circus". A self-trained interior designer, Victor Cadene studied Applied Arts and spent time living in Milan, before setting up his studio.
Victor Cadene now dedicates himself to his interior design projects and to his work as an artist. 
Shop the look
Inspiration